Vitamin B12 deficiency causes Psuedothrombotic Microangiopathy: Study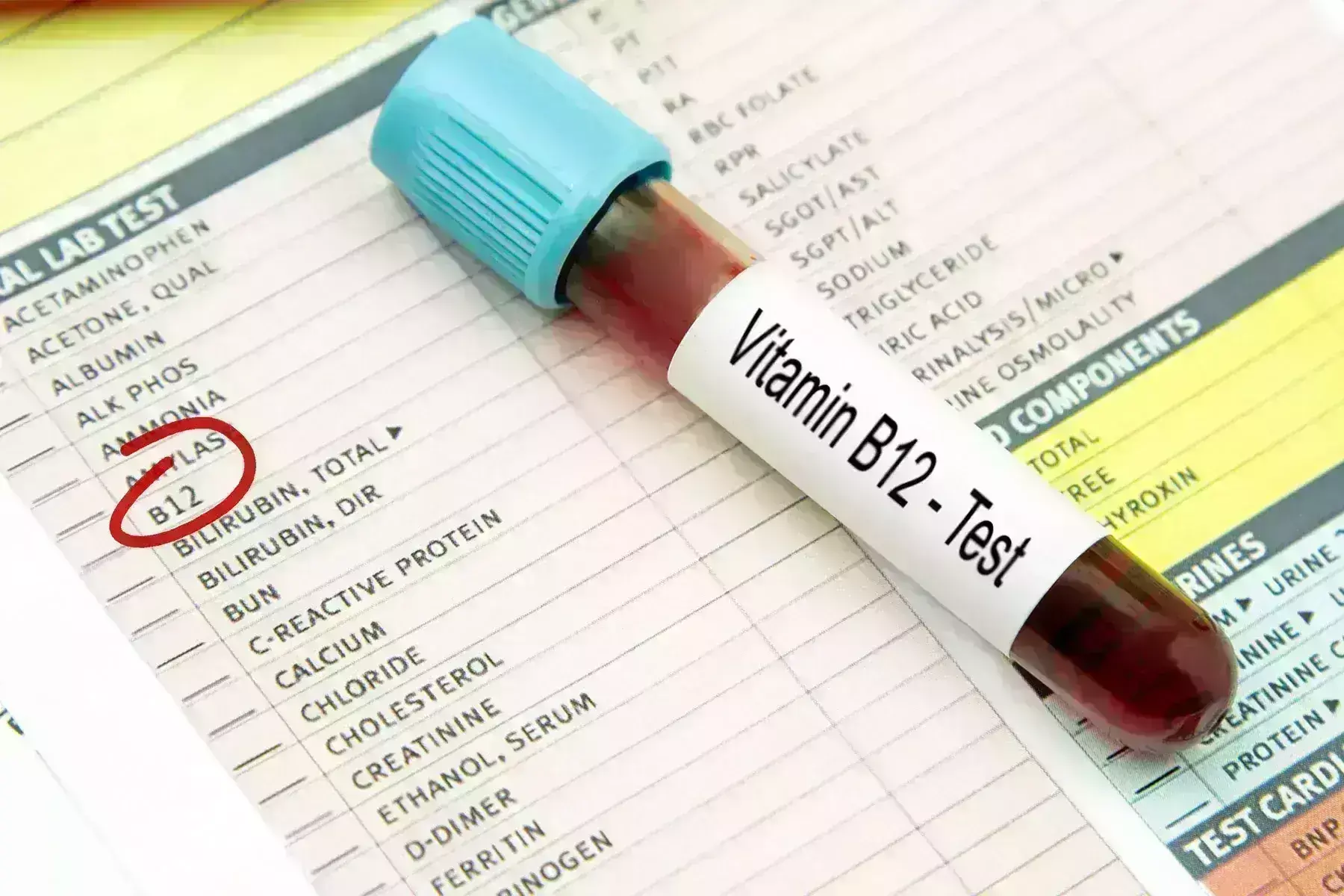 Vitamin B12 deficiency can often present like Thrombotic Thrombocytopenic Purpura, according to a study.
Vitamin B12 deficiency can imitate microangiopathic hemolytic anemia and can often present like Thrombotic Thrombocytopenic Purpura (TTP), according to case reports published by the department of Internal Medicine, Medstar Health, Baltimore, Maryland.

Thrombotic thrombocytopenic purpura (TTP) is a rare blood disorder. In TTP, blood clots form in small blood vessels throughout the body. The clots can limit or block the flow of oxygen-rich blood to the body's organs, such as the brain, kidneys, and heart. As a result, serious health problems can develop. On the other hand, vitamin B12 deficiency is a relatively benign diagnosis that can mimic microangiopathic hemolytic anemia, characterized by the presence of anemia, thrombocytopenia, indirect hyperbilirubinemia, markers of hemolysis, and schistocytes. The published case series highlights the association of vitamin B12 deficiency, nuclear-cytoplasmic desynchrony, intramedullary hemolysis, thrombocytopenia, and venous thrombosis, with specific focus on thrombotic thrombocytopenic purpura (TTP)-like presentations.
The first case describes a 72-year-old man with shortness of breath and weakness. Diagnostics were notable for pancytopenia, schistocytes, and a low reticulocyte index. Total bilirubin was only mildly elevated but LDH and Haptoglobin were elevated and low, respectively. Diagnostics showed an undetectable B12. Initiation of B12 supplementation resolved his pancytopenia.
The second case describes a 57-year-old man with chest tightness, dyspnea on exertion, and night sweats. Diagnostic tests revealed pancytopenia, schistocytes, a low reticulocyte index, and a remarkably low B12. He had associated high methylmalonic acid and homocysteine levels, confirming the diagnosis. B12 supplementation resolved his pancytopenia.
In rare cases, severe vitamin B12 deficiency can present as TTP, characterized by thrombocytopenia and hemolytic anemia (i.e., elevated LDH, low haptoglobin, hyperbilirubinemia, and schistocytes). In contrast to classic microangiopathic hemolytic anemia/TTP, vitamin B12-related pseudo-TTP presents as a macrocytic, megaloblastic anemia with reticulocyte hypoproliferation, elevated levels of homocysteine and MMA, and a low vitamin B12. Management of this masked deficiency requires only vitamin B12 supplementation in contrast to initiation of plasmapheresis required for true TTP.
"Vitamin B12 deficiency-induced pseudothrombotic microangiopathy is a rare condition that resembles the clinical features of TTP. This polysymptomatic presentation highlights the vitamin's role in essential physiological cellular functions. Rapid recognition of the underlying etiology of microangiopathic hemolytic anemia is necessary as treatment approaches diverge greatly," the researchers concluded.
Reference:
Study titled, "Fooled by the fragments: vitamin B12 deficiency masquerading as thrombotic thrombocytopenic purpura."
DOI: 10.1080/20009666.2021.1893143
Article Source :
Pubmed