Scientific Position Statement on Antithrombotic Therapy in COVID-19: NIH Tamil Nadu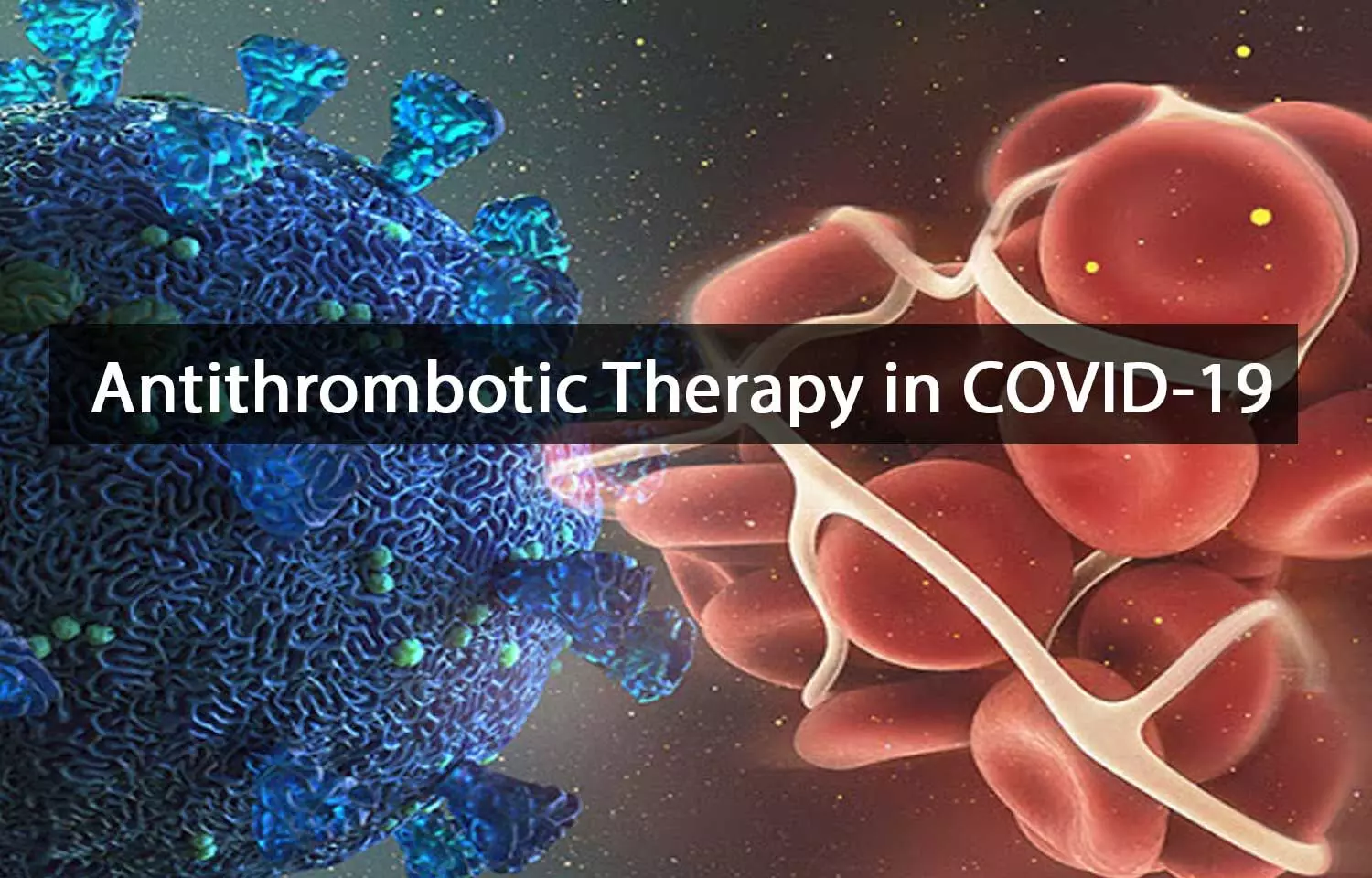 Tamil Nadu: A scientific position statement has been released on antithrombotic therapy in COVID-19 by Heart Disease Management Program, National Health Mission, Government of Tamil Nadu. The statement, published in the Journal of the Association of Physicians of India briefly summarizes the need for and means of anticoagulation therapy in COVID-19.

A. Risk Scoring and Anticoagulation

It is important to consider the thrombotic risk and bleeding risk of the patient, while planning anticoagulation therapy. The authors recommend the use of risk scoring to decide on the intensity and duration of anticoagulation therapy.
Numerous scoring systems are available for assessing VTE risk, like the PADUA model, CAPRINI Risk assessment model and the IMPROVE score.
Assessment of VTE Risk
Numerous scoring systems are available like the PADUA model, CAPRINI Risk assessment model and the IMPROVE score. The authors recommend the use of PADUA model, a comprehensive, yet simple and a validated VTE risk scoring tool in COVID-19.29 A patient with a total score of ≥ 4 is considered to be at high risk for VTE.
Assessment of Bleeding Risk
It is important to assess the baseline bleeding risk of the patient before initiating anticoagulant therapy. The use of HAS-BLED score is suggested. A patient with a score of 0 or 1 is considered at low risk, and 3 or more is considered as high risk for bleed.
Scoring for DIC Risk
The use of ISTH-DIC score is recommended in sick patients admitted to ICU. Elevated ISTH-SIC score ≥5 has been shown to be associated with high likelihood of death due to thrombotic events8 in COVID-19 patients. In case ISTH scoring cannot be done due lack of facility of FDP estimation, use clinical high-risk features like increasing oxygen requirement, and increasing high risk markers like D-Dimer, CRP, ferritin etc.
B. Anticoagulants Used in COVID-19
Parenteral anticoagulants, Low molecular weight heparin (LMWH), unfractionated heparin (UFH) and fondaparinux are the available parenteral anticoagulants. Heparins, with their anti-coagulant activity, anti-inflammatory property and ability to decrease thrombin generation, can modify the onset and course of DIC. Though widely available and economically friendlier, use of unfractionated heparin has concerns like, the frequent need of aPTT monitoring for dose titration, time taken to achieve a therapeutic aPTT,30inability of aPTT to adequately reflect the anticoagulant activity of heparin during COVID-1931 and associated greater occupational exposure of health care workers.32 Anti Xa level is superior to aPTT, in monitoring efficacy of UFH19,33 for appropriate anticoagulation in COVID-19.
LMWH is often preferred for use in COVID-19 due to its improved pharmacodynamic, pharmacokinetic properties, predictable anticoagulant response, more favorable side-effect profile, and lack of need for monitoring anticoagulant activity. Enoxaparin is the preferred LMWH in most of the available literature. However, other LMWH in equivalent doses can be used.
In patients with anticipated invasive procedures and in those with impaired renal function[creatinine clearance less than 30 ml/min]19 UFH is preferred over LMWH. In obstetric patients, UFH is appropriate if delivery is expected within 24 hours as faster discontinuation of anticoagulation activity may be necessary.
Source : Journal of the Association of Physicians of India