17 PCR tests report positive five months after COVID-19 infection in patient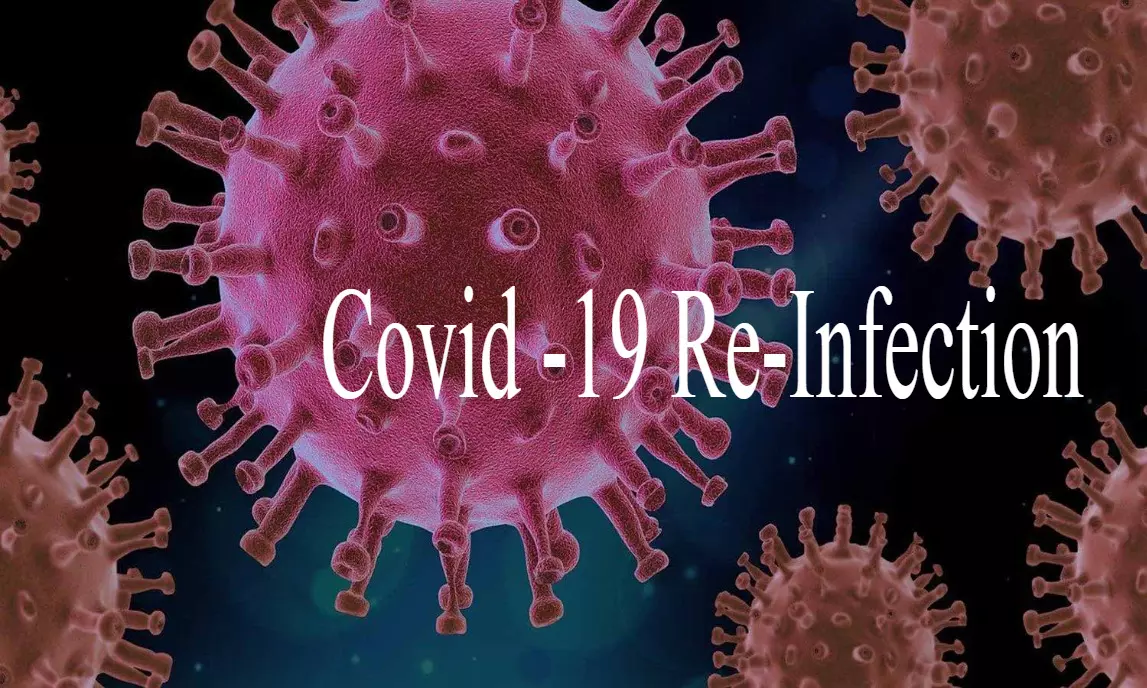 A 35-year-old female patient from Bharatpur, Rajasthan Bharatpur has baffled medical community and has posed a novel challenge to all medical theories on Covid-19, after testing positive 31 times in last five months.
Her results have been contradicting the COVID 19's incubation cycle that is believe to end in 14 days, officials said.
The woman had come to Apna Ghar organisation shelter home for homeless persons in last August. She had symptoms of coronavirus infection and tested positive for coronavirus at the shelter.
She was treated by local doctors following which her symptoms started disappearing and she started feeling healthy again. Since mid-September, she has shown no visible symptoms.
But health officials are at horns of dilemma to find that her COVID test is still positive. Till now all her tests, including 17 RT-PCR and 14 rapid antigen tests, have come out positive, according to Apna Ghar officials.
As reported by officials she has been staying in isolation since then and has been subjected to all three types of treatment namely allopathic, Homeopathic and Ayurveda. However, despite all treatments, each time, her report comes positive.
"Surprisingly, despite having positive Covid report, she is healthy and has gained around 7-8 kilo," said Dr B.M. Bhardwaj, from Ashram, adding that she was too weak and fragile when she had come here and could not even stand on her own.
"Although her present condition satisfy us as she is healthy, however, her Covid-19 status is at another level and we are worried."
According to Dr. BM Bharadwaj who heads the Apna Ghar organization , " a few weeks ago, some senior doctors from the microbiology department at Jaipur's SMS Medical college had visited Bharatpur and inspected Sharada. We are keen to get her treated under the guidance and supervision of those doctors in Jaipur. Until permission is granted to move her, Sharada will be continued to receive treatment here." Dr. Bharadwaj also revealed that the last Corona test on Sharada was done on January 8 and she once again had tested positive.
Kaptan Singh, CMHO Bharatpur told IANS that the patient is now completely healthy and does not show any ILI symptoms.

"As per the rule, those showing no symptoms for COVID-19 for last 10 days should be treated as normal," he said adding that sometimes, the dead virus houses inside stomach and intestine which brings in positive report although the person at this time does not transmit the virus, he said adding that the patient has low immunity and that must be the reason she is showing positive report."
Although
coronavirus threat is gradually caning this
unique case is an indication that there are still several aspects to the pandemic that remain a mystery and a big challenge for health experts.
Source : IANS Dr Kamal Kant Kohli-MBBS, DTCD- a chest specialist with more than 30 years of practice and a flair for writing clinical articles, Dr Kamal Kant Kohli joined Medical Dialogues as an Editor-in-Chief for the Speciality Medical Dialogues section. Besides writing articles, as an editor, he proofreads and verifies all the medical content published on Medical Dialogues including those coming from journals, studies,medical conferences,guidelines etc. Before Joining Medical Dialogues, he has served at important positions in the medical industry in India including as the Hony. Secretary of the Delhi Medical Association as well as the chairman of Anti-Quackery Committee in Delhi and worked with other Medical Councils in India. Email: editorial@medicaldialogues.in. Contact no. 011-43720751