Anti- epileptic drug Valproic acid may be potential therapeutic option for Covid 19: Study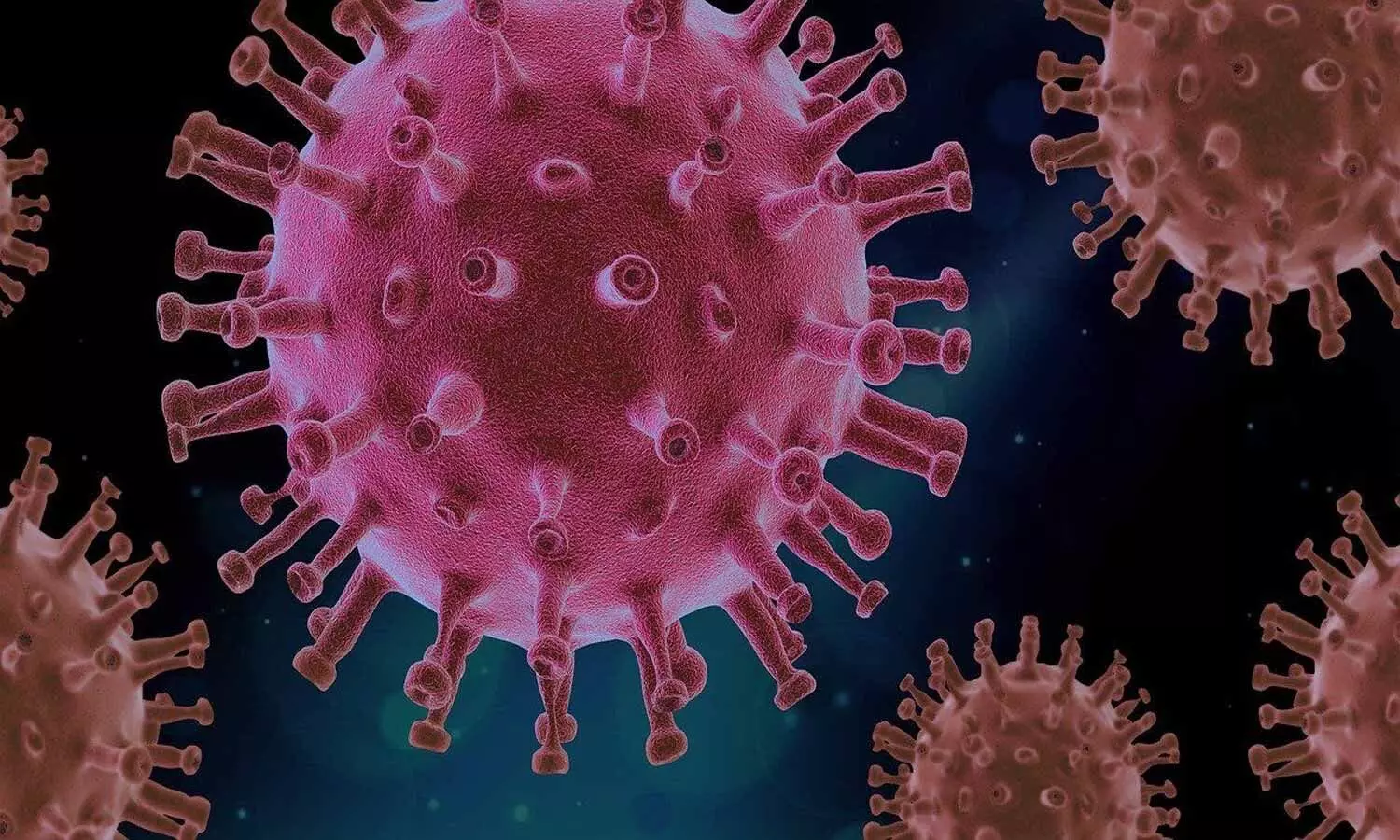 The novel severe acute respiratory syndrome coronavirus-2 (SARS-CoV-2) has posed a serious threat to the global public health. Respiratory failure, followed by cardiovascular complications with wide-spread endothelial dysfunction and inflammation, is rapidly emerging as a key threat in COVID-19.

A study was done by Dr Shweta Singh and Krishna K Singh published in International Journal of Respiratory and Pulmonary medicine to entice the scientific and clinical society to investigate VPA as a potential therapeutic option against COVID-19.
Limited knowledge about the mechanism of infection/action of SARS-CoV-2 appears to be the major problem in the identification of therapeutic targets and respective drugs to treat COVID-19.
"Gordon, et al. followed a comprehensive approach and cloned, tagged and expressed 26 of the 29 SARS-CoV-2 proteins and identified 332 high-confidence SARS-CoV-2-human protein-protein interactions. In their human lung mRNA expression profile, they identified enrichment of SARS-CoV-2-interacting protein and an epigenetic regulator, histone deacetylase 2 (HDAC2), which regulates epigenetics by removing acetyl groups from histones."
VPA is a FDA-approved HDAC2 inhibitor drug used to treat central nervous system diseases such as bipolar disorder, epilepsy, and cancer. VPA inhibits HDAC2 by inducing its proteasomal degradation.
ACE-2 receptors are the cell-entry gate for SARS-CoV-2,which are present in both endothelial and epithelial cells. Endothelial cells(ECs) contribute to more than 30% of all cells in the lungs, constitute the innermost layer of every blood vessel and respond to constantly varying hemodynamics to maintain homeostasis.
Cardiovascular complications with wide-spread endothelial dysfunction, thrombosis and endotheliitis are rapidly emerging as a key threat in COVID-19 in addition to respiratory disease.
The effect of VPA on ACE-2 expression indicates that VPA can inhibit the SARS-CoV-2 rate of infection by reducing its receptor ACE-2 expression level and can be used as a prevention strategy against COVID-19.
The study on the reduced expression of IL-6 in VPA-treated ECs is also clinically relevant, as the level of IL-6 predicts respiratory failure, and IL-6 inhibitors are proposed to ameliorate severe lung damage in COVID-19 patients.
ICAM-1 is marker for endothelial "activation". Interestingly, VPA also significantly reduced ICAM1 expression, indicating reduced endothelial activation.
"The presented data provides a "treatment" strategy for COVID-19 as VPA-induced downregulation of IL-6 and ICAM-1 are the regulatory molecules implicated in SARS-CoV-2-induced inflammation and coagulation."
PCR array analysis for human endothelial-related genes in VPA-treated ECs is reported with a total of 14 significantly up- and 14 down-regulated genes .
The most upregulated endothelial genes which are relevant to COVID-19 prevention and/or treatment include BNP (Natriuretic peptide B; 145-fold), MMP-9 (Matrix metallopeptidase 9, 121-fold), PF-4 (Platelet factor 4, 25-fold), T-PA (Plasminogen activator, tissue, 18-fold), COX-2 (Prostaglandin-endoperoxide synthase 2, 3-fold) and TGFβ1 (Transforming growth factor, beta 1, 1.3-fold).
BNP was the most upregulated gene in VPA-treated ECs, which is also anti-inflammatory and inhibits interleukins.
T-PA treatment is suggested for COVID-19 associated acute respiratory distress syndrome (ARDS). VPA is known to have protective effects in severe hemorrhage and ischemia-reperfusion injury. Overall, VPA-induced T-PA appears to be beneficial to COVID-19 patients due to its anti-thrombotic activity and attenuation of ventilator-induced lung injury function.
The most downregulated and relevant to COVID-19 prevention and/or treatment genes include TFPI (Tissue factor pathway inhibitor, 6-fold) and SPHK (Sphingosine kinase 1, 5-fold). Tissue factor is an initiator of coagulation and inflammation in the lung.
The VPA-induced downregulation of SPHK1 appears to help COVID-19 treatment. SPHK1 is known to contribute to ventilator-associated lung injury; elevated SPHK1 enhances influenza virus infection.
"This new knowledge about the mechanism of action of VPA provides a novel potential therapeutic drug target for the prevention and treatment of COVID-19, and warrants immediate further investigation in animal models and in humans.
VPA is a FDA approved drug and any proof of these drugs showing protective effect against COVID-19 will reduce the required drug approval time. In addition, VPA can be fasttracked for testing against COVID-19."
DOI: 10.23937/2378-3516/1410138
Source : International Journal of Respiratory and Pulmonary medicine