Antihypertensives Prevent Serious CVD not only in those who have high BP: Lancet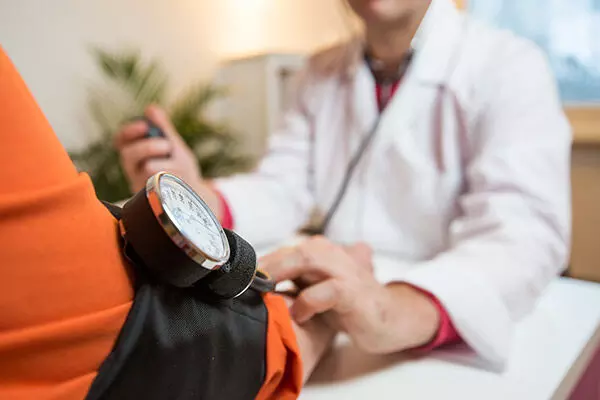 Various professional society guidelines differ in their recommendations as to when blood pressure-lowering therapies should be initiated, with European guidelines recommending that treatment is warranted for systolic BPs over 140 mm Hg and US guidelines recommending a lower cut point of 130 mm Hg.

However, a recent study suggests that the decision to prescribe blood pressure medication should not be based simply on a previous diagnosis of cardiovascular disease or an individual's current blood pressure. Rather, blood pressure medication should be viewed as an effective tool for preventing cardiovascular disease when an individual's cardiovascular risk is elevated. The research will be published in The LANCET on Mat 01, 2021.
Randomized trials of treatments to lower blood pressure have established that pharmacological reduction of blood pressure is an effective strategy to reduce the risk of cardiovascular events in a range of at-risk populations. However, clinically important questions and uncertainties remain, as evident by conflicting guideline recommendations. Therefore, researchers of The Blood Pressure Lowering Treatment Trialists' Collaboration conducted a study to investigate the effects of blood pressure-lowering treatment on the risk of major cardiovascular events by baseline levels of systolic blood pressure.
The researchers conducted a meta-analysis of individual participant-level data from 48 randomised trials of pharmacological blood pressure-lowering medications versus placebo or other classes of blood pressure-lowering medications, or between more versus less intensive treatment regimens, which had at least 1000 persons-years of follow-up in each group. They pooled data from 344,716 adults (average age 65 years) in 48 randomized trials to explore the effects of blood pressure-lowering medications. They stratified the participants into two groups: those with a prior diagnosis of cardiovascular disease (157,728 participants - secondary prevention group) and those without (186,988 - primary prevention group, without cardiovascular disease). They further divided them into seven subgroups based on levels of systolic blood pressure at study entry (ranging from <120 to ≥170 mm Hg).
The major outcome assessed was a major cardiovascular event (defined as a composite of fatal and non-fatal stroke, fatal or non-fatal myocardial infarction or ischaemic heart disease, or heart failure causing death or requiring hospital admission), analysed as per intention to treat.
Key findings of the study were:
At baseline, around 20% (31,239) of participants with prior cardiovascular disease and 8% (14,928) of those who had never had cardiovascular disease with a systolic blood pressure of less than 130 mm Hg.
After a median 4·15 years follow-up, the researchers noted that 42 324 participants (12·3%) had at least one major cardiovascular event.
In participants without previous cardiovascular disease at baseline, they found that the incidence rate for developing a major cardiovascular event per 1000 person-years was 31·9 in the comparator group and 25·9 in the intervention group.
In participants with previous cardiovascular disease at baseline, they found that the corresponding rates were 39·7 and 36·0, in the comparator and intervention groups, respectively.
For every 5 mmHg reduction in systolic blood pressure, they noted that the risk of developing major cardiovascular event was 0·91 for participants without previous cardiovascular disease and 0·89 for those with previous cardiovascular disease.
The authors concluded, "These findings suggest that a fixed degree of pharmacological blood pressure lowering is similarly effective for primary and secondary prevention of major cardiovascular disease, even at blood pressure levels currently not considered for treatment."
They further added, "Physicians communicating the indication for blood pressure-lowering treatment to their patients should emphasise its importance on reducing cardiovascular risk rather than focusing on blood pressure reduction itself."
For further information:
Article Source :
The LANCET