Artificially sweetened beverages linked to higher CVD risk, finds study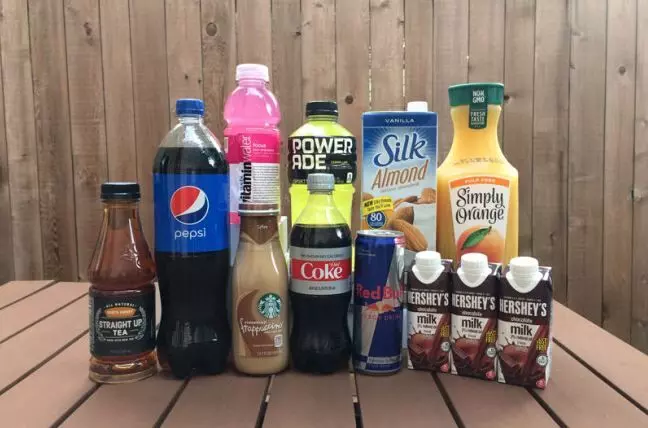 Sugary drinks and artificially sweetened beverages are associated with a higher risk of cardiovascular disease , suggesting that it may not be a safe alternative ,reports a new study.the reports have been published in the form of a letter in Journal of the American College of Cardiology.
Sugar-sweetened beverages (SSBs) are the single largest source of added sugar in the US diet.1,2 They include the full spectrum of carbonated and noncarbonated soft drinks, fruit drinks, and sports drinks that contain added caloric sweeteners such as high fructose corn syrup, sucrose, or fruit juice concentrates. In previous epidemiological studies, intake of SSBs has been associated with weight gain and higher risk of type 2 diabetes mellitus, coronary heart disease, and stroke.
ASB were defined as beverages containing non-nutritive sweeteners (NNS). Sugary drinks consisted of all beverages containing ≥5% sugar (i.e., soft drinks, syrups, 100% juice, fruit drinks).
All major health events reported by participants were validated based on their medical records. Data were also linked to the national health insurance system (SNIIRAM) and to the French national mortality registry (CépiDC).
The present study focused on first incident cases of stroke, transient ischemic attack, myocardial infarction, acute coronary syndrome, and angioplasty. For each type of beverage, 3 categories of intake were defined: nonconsumers, low consumers, and high consumers (separated by sex-specific median among consumers).
In the study design,104,760 participants were included (mean baseline age 42.9 ± 14.6 years). In results indicated that in this cohort, higher intakes of sugary drinks and ASB were associated with a higher risk of CVD, suggesting that ASB might not be a healthy substitute for sugary drinks.
"These data provide additional arguments to fuel the current debate on taxes, labeling, and regulation of sugary drinks and ASB. To establish a causal link, replication in other large-scale prospective cohorts and mechanistic investigations are needed."concluded the team.
For full article, click on the link: Journal 10.1016/j.jacc.2020.08.075Primary source: of the American College of Cardiology
Source : Journal of the American College of Cardiology