Ceftriaxone may cause immune hemolytic anaemia in pediatric patients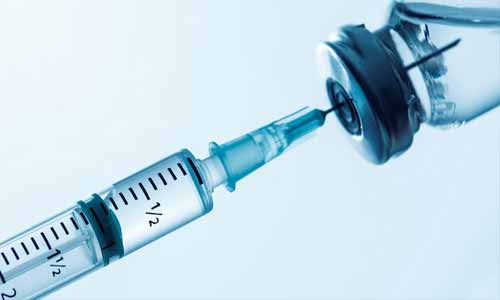 According to a new systematic review, ceftriaxone may give rise to the most serious adverse drug reaction of immune hemolytic anaemia in pediatric patients, and it can be deadly in children with sickle cell disease. Drug-induced hemolytic anaemia is an immune-mediated phenomenon that leads to the destruction of red blood cells. The study has been published in Archives of Disease in Childhood.
Ceftriaxone is a broad-spectrum cephalosporin often used to treat severe infections in pediatric patients. Ceftriaxone belongs to the third-generation semi-synthetic cephalosporin family, which has higher potency against both Gram-positive and Gram-negative strains compared to its predecessors.
However, the authors note, the drug has been linked to biliary pseudolithiasis and urolithiasis, and its overall safety has not been studied.
The researchers conducted a systematic search in Medline, PubMed, Cochrane Central Register of Controlled Trials, EMBASE, CINAHL, International Pharmaceutical Abstracts and bibliographies of relevant articles up to December 2018 for all types of studies that assessed the safety of ceftriaxone in paediatric patients aged ≤18 years.
Among the 780 ADRs reported in randomized controlled trials and other prospective studies, 37.4% were gastrointestinal, 24.6% were hepatobiliary and 22.3% were administration-site reactions and general ADRs. Three per cent of patients had diarrhoea, which was the most common ADR.
Six studies that looked for biliary pseudolithiasis found an incidence of 20.7%, while five studies of cholelithiasis showed an incidence of 18.8%.
Eighty-six patients stopped ceftriaxone due to serious ADRs, including 30 with immune hemolytic anaemia (34.9%) and 23 with biliary pseudolithiasis (26.7%).
Ten of the patients who developed hemolytic anaemia had sickle cell disease, and 11 died.
The researchers concluded that GI ADRs are the most common toxicity of ceftriaxone in paediatric patients. Immune haemolytic anaemia and biliary pseudolithiasis are the most serious ADRs and the major reasons for discontinuation of ceftriaxone. Immune haemolytic anaemia is more likely in children with sickle cell disease and may cause death. Ceftriaxone should be used with caution in children with sickle cell disease.
For further reference log on to:
Source : Archives of Disease in Childhood