COVID-19 vaccines can prevent corona related hospitalizations, deaths: CDC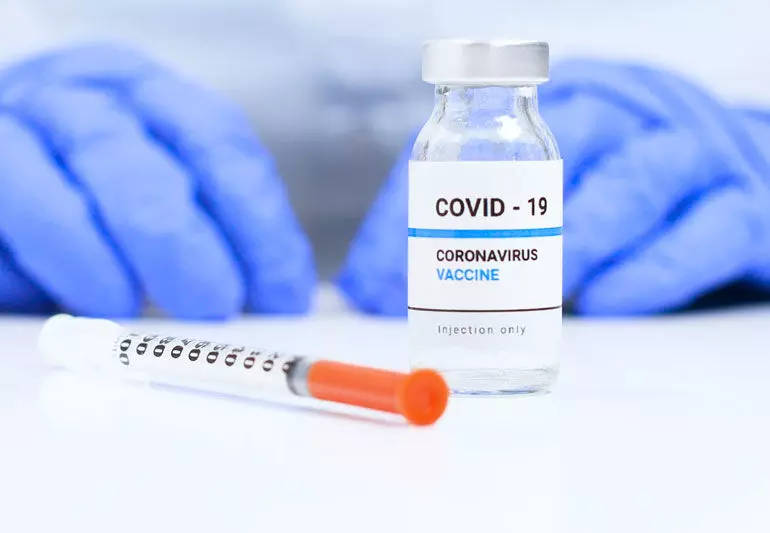 USA: Recipients of the SARS-CoV-2 vaccine are at a lower risk of COVID-19-associated hospitalization, post-COVID complications, and death, according to a recent MMWR study.
The study found that Pfizer-BioNTech or Moderna COVID-19 vaccines were 94% effective against COVID-19 hospitalization among fully vaccinated adults and 64% effective among partially vaccinated adults aged ≥65 years.
Prior to this study, clinical trials have suggested high efficacy of the COVID-19 vaccine but there is a need for the evaluation of vaccine effectiveness against several outcomes in real-world settings and in high-risk populations, including older adults.
The study included 417 patients (187 case-patients and 230 controls) median age was 73 years for case-patients and controls, 48% were female. The patients were hospitalized with COVID-19–like illness in 14 states between January and March 2021. Some 45% tested positive for SARS-CoV-2 during their hospital stay (cases); the remainder tested negative (controls).
48% had one or more earlier hospitalizations in the last year, and 4% lived in a long-term care facility before admission. Among the 187 case-patients, 10% had received at least 1 dose of Pfizer-BioNTech or Moderna vaccine ≥14 days before illness onset (including 10% who were partially vaccinated and 0.5% who was fully vaccinated) compared with 27% of 230 test-negative controls (including 19% and 8% who were partially and fully vaccinated, respectively).
Key findings of the study include:
Prevalence of receipt of Pfizer-BioNTech and Moderna vaccines was similar (53% and 47%, respectively, among those vaccinated with ≥1 doses).
Adjusted VE for full vaccination using Pfizer-BioNTech or Moderna vaccine was 94%, and adjusted VE for partial vaccination was 64%.
There was no significant effect for receiving the first dose of a 2-dose COVID-19 vaccine series within 14 days before illness onset (adjusted VE = 3%).
"The findings suggest that SARS-CoV-2 vaccines can reduce the risk for COVID-19–associated hospitalization and, as a consequence of preventing severe COVID-19, vaccination might have an impact on post-COVID conditions (e.g., "long COVID") and deaths," concluded the authors.

Reference:
"Effectiveness of Pfizer-BioNTech and Moderna Vaccines Against COVID-19 Among Hospitalized Adults Aged ≥65 Years — United States, January–March 2021," published in MMWR.
DOI: https://www.cdc.gov/mmwr/volumes/70/wr/mm7018e1.htm#
Source : CDC' Morbidity and Mortality Weekly Report