Enfortumab vedotin-ejfv receives FDA approval and expanded indication for urothelial cancer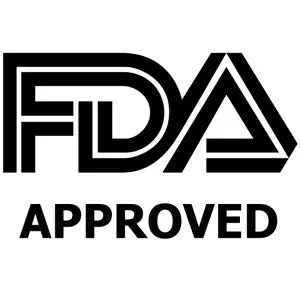 USA: Padcev (enfortumab vedotin-ejfv) has received the FDA's (Food and Drug Administration) regular approval for the treatment of adults with locally advanced or metastatic urothelial cancer who have previously received a programmed death receptor-1 (PD-1) or programmed death-ligand (PD-L1) inhibitor and platinum-containing chemotherapy.
Astellas' Padcev is a Nectin-4-directed antibody and microtubule inhibitor conjugate which had been granted accelerated approval in December 2019 for patients with locally advanced or metastatic urothelial cancer who have received a PD-1 or PD-L1 inhibitor and a platinum-containing chemotherapy in the neoadjuvant/adjuvant, locally advanced or metastatic setting.
The approval was based on findings from Trial EV-301 -- an open-label, randomized, multicenter trial required to confirm the clinical benefit of the 2019 accelerated approval. This trial enrolled 608 patients with locally advanced or metastatic urothelial cancer who received a prior PD-1 or PD-L1 inhibitor and platinum-based chemotherapy. Patients were randomized (1:1) to receive either enfortumab vedotin-ejfv (EV) 1.25 mg/kg on days 1, 8, and 15 of a 28-day cycle or investigator's choice of single-agent chemotherapy (docetaxel, paclitaxel, or vinflunine).
The primary efficacy endpoint was overall survival (OS) with key secondary efficacy endpoints of progression-free survival (PFS), and overall response rate (ORR) assessed by the investigator using RECIST 1.1. Median OS was 12.9 months for patients on the EV arm (n=301) versus 9.0 months for those receiving chemotherapy (n=307) (HR 0.70). Median PFS was 5.6 months compared with 3.7 months, respectively (HR 0.62). The ORR was 40.6% versus 17.9%, respectively.

Efficacy for patients ineligible for cisplatin-containing chemotherapy was evaluated in Cohort 2 of EV-201, a single-arm, multi-cohort, international trial in 89 patients with locally advanced or metastatic urothelial cancer who received a prior PD-1 or PD-L1 inhibitor and were ineligible for cisplatin-containing chemotherapy. The primary efficacy endpoint was confirmed ORR, assessed by blinded independent central review, and the key secondary efficacy endpoint was response duration. The confirmed ORR was 51%, including 22% with complete responses, and the median response duration was 13.8 months.

The most common adverse reactions, including laboratory abnormalities (≥20%) were rash, aspartate aminotransferase increased, glucose increased, creatinine increased, fatigue, peripheral neuropathy, lymphocytes decreased, alopecia, decreased appetite, hemoglobin decreased, diarrhea, sodium decreased, nausea, pruritus, phosphate decreased, dysgeusia, alanine aminotransferase increased, anemia, albumin decreased, neutrophils decreased, urate increased, lipase increased, platelets decreased, weight decreased and dry skin.

A boxed warning for serious skin reactions, including Stevens-Johnson syndrome and Toxic Epidermal Necrolysis, and a warning for pneumonitis were added to the USPI.

The recommended dose of enfortumab vedotin-ejfv is 1.25 mg/kg (up to a maximum dose of 125 mg) administered as an intravenous infusion over 30 minutes on days 1, 8, and 15 of a 28-day cycle until disease progression or unacceptable toxicity.
This review was conducted under Project Orbis, an initiative of the FDA Oncology Center of Excellence. Project Orbis provides a framework for concurrent submission and review of oncology drugs among international partners. For this review, FDA collaborated with Health Canada and Australia's Therapeutic Goods Administration.
This review used the Real-Time Oncology Review (RTOR) pilot program, which streamlined data submission prior to the filing of the entire clinical application, and the Assessment Aid, a voluntary submission from the applicant to facilitate the FDA's assessment. The FDA approved this application approximately 5 weeks ahead of the FDA goal date.

This application was granted priority review and breakthrough therapy designation. A description of FDA expedited programs is in the Guidance for Industry: Expedited Programs for Serious Conditions-Drugs and Biologics.
Source : US FDA