Ever growing- Global number of coronavirus victims crosses 600000 mark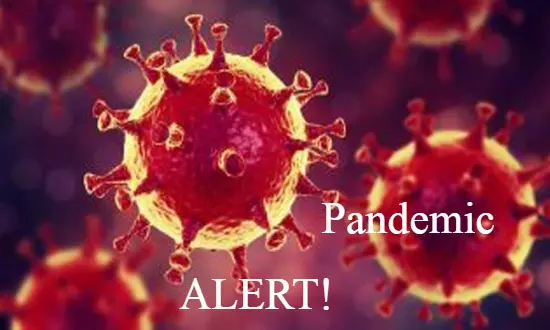 The rapidly expanding coronavirus disease 2019 (COVID-19) (SARS–CoV-2) acute respiratory pandemic is growing at a rapid pace and has assaulted all aspects of daily life.
A major fear of most governments and individuals is the heavy impact on the health care delivery system.
Increasing need for diagnostic testing facilities, inadequate protective supplies for frontline providers and first responders, and limited hospital capacity—including intensive care—have all conspired to create an environment compared to warfare.
Meanwhile the global number of COVID-19 cases surpassed the 600,000 mark.The latest global total stands at 659,367, according to the Johns Hopkins online dashboard.
Out of this the US number topping with 120,000 cases.New York is the main US epicenter of disease activity but cases are surging in several other states and cities as well.Roughly 18,000 cases and 400 deaths were reported in the United States yesterday, with several locations reporting high numbers today.
Most of the new global cases were reported in Spain, Italy, and several other European hot spots.
In addition the number of deaths in Italy crossed 10,000 mark.
Some of the other global hot spots are:
Spain reported 8,189 more cases and 832 more deaths, its highest 1-day fatality number, putting its respective totals at 72,248 and 5,690.
Iran today reported 3,076 new cases and 139 more deaths, raising its overall totals to 35,408 cases and 2,517 deaths.
Japan today reported 194 new cases, raising its total to 1,662.
Singapore reported 70 more cases, 41 of them imported, raising its total to 802.
Hong Kong reported 64 more cases, 47 in people with a travel history, raising its total to 583.
India reported 179 fresh COVID-19 cases, highest in a single day, taking the tally to 918, and the death toll climbed to 19 on Saturday.
The fight between human beings and coronavirus is on and time only will tell who triumphs..