First case of Gaisbock's syndrome reported in India: A report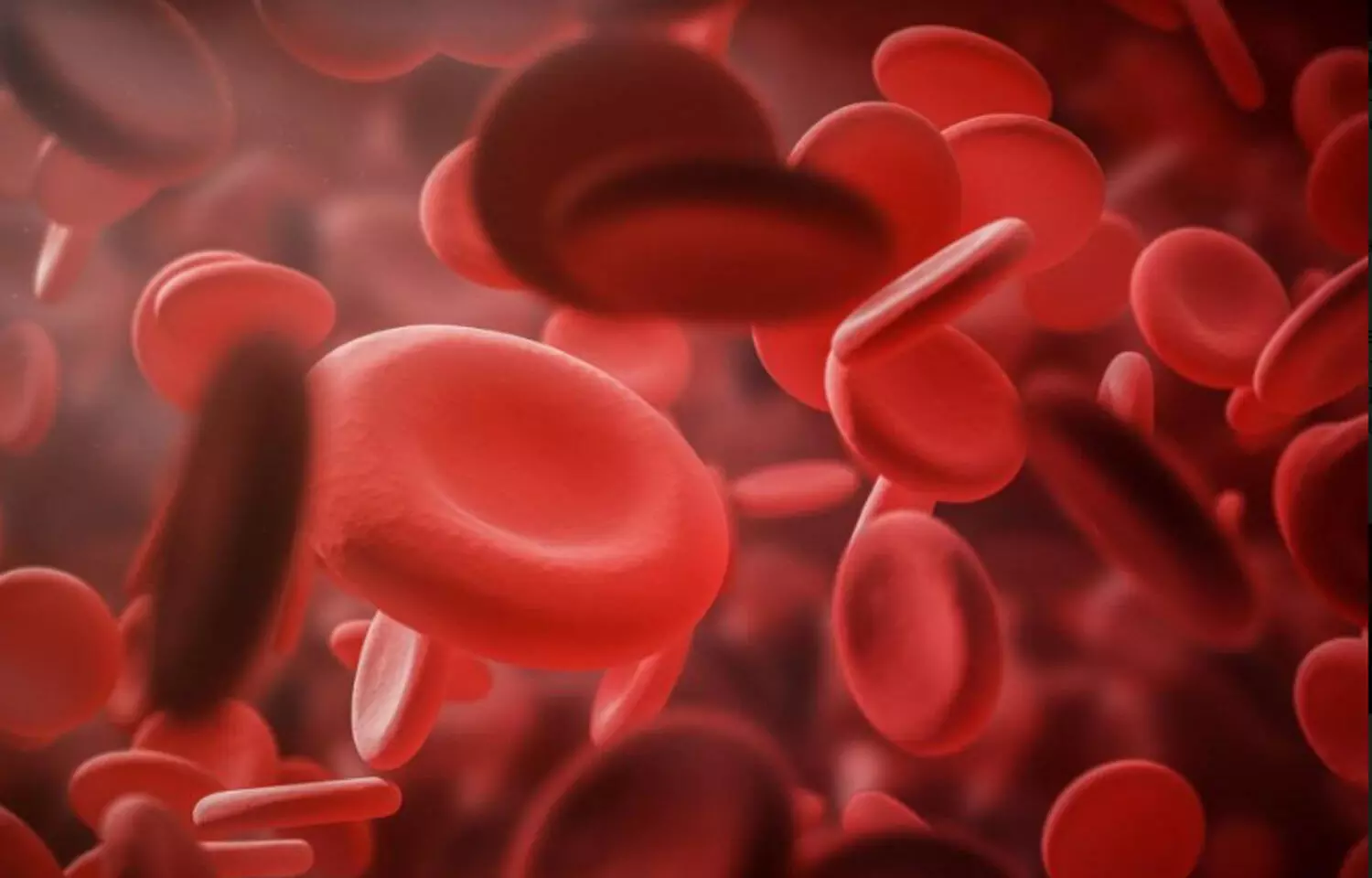 Researchers have reported a case of Gaisbock's syndrome in an older man with hypertension that has been published in Journal of the Association of Physicians of India.
The patient's polycythemia cleared up after six weeks and returned to normal after a year. Gaisbock's syndrome, first reported in 1905, is a symptom complex associated with polycythemia that cannot be attributed to polycythemia rubra vera or a secondary erythrocytosis that has formed in reaction to hypoxemia. Male sex, hypertension, smoking, diuretic treatment, obesity, and mental or physical stress are all risk factors for the development of Gaisbock's syndrome.

A 73-year-old man was referred to the outpatient department of internal medicine at Manipal Hospital in Bangalore, the doctors discovered that he had a high RBC count, a high hemoglobin level, and a high hematocrit. Doctors performed physical examination of the patient's temperature, heart rate, blood pressure, respiratory rate and BMI, all were tested and came within normal performed a complete blood count which indicated increases in the patient's hematocrit (packed cell volume, PCV), hemoglobin, and red blood cell count. Other characteristics of red blood cells (mean corpuscular volume, mean corpuscular hemoglobin, and mean corpuscular hemoglobin concentration) were within normal ranges. They also found his vitamin B12 level to be low (96.6 pg/ml) and his blood uric acid level was found to be high (8.2 mg/dl). ABG revealed hypoxemia with pO2 (33.9 mmhg).
They noted that the patient's erythropoietin levels were normal, he had no splenomegaly, and he tested negative for a JAK2 V617F mutation, which strongly protects against a primary or secondary cause of his polycythemia. Although they were unable to test his plasma volume or red cell mass, his hematologic and clinical characteristics, as well as his history, are consistent with Gaisbock's syndrome, in which polycythemia is caused by a decrease in plasma volume. This patient had four risk factors for Gaisbock's syndrome: hypertension, male sex, smoking, and diuretic treatment; of these, hypertension appears to be the most important contributor to Gaisbock's syndrome polycythemia.
The team concluded that treatment should involve strict hypertension control, avoidance of diuretic treatment, smoking cessation, and, in obese patients, the implementation of a strong weight reduction plan. Venesection is seldom required, but it should be considered if PCV levels are sufficiently high to put the patient at risk of thrombotic events (i.e., > 54 mL/dL) or if the patient is suffering signs of cardiovascular ischemia.
Reference:
Gaisbock's Syndrome: A Case Study
Sanjiv Rao, Mallikarjun Kalashetty, D Venkateswarlu.
https://www.japi.org/x294c494/gaisbocks-syndrome-a-case-study
Source : Journal of the Association of Physicians of India