Is Omicron Variant Nature's Immunization Against Delta Variant?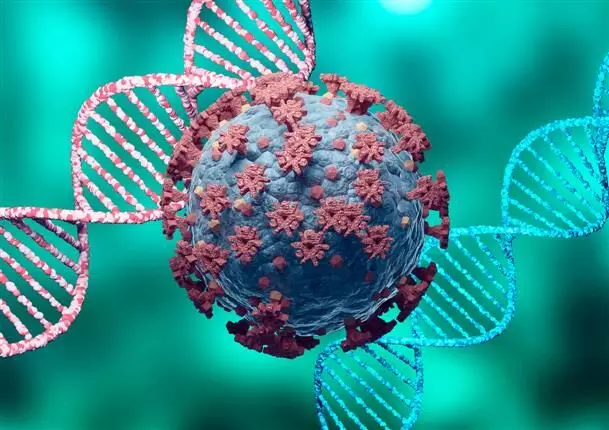 The B.1.1.529 variant was first reported to WHO from South Africa on November 24, 2021. The Omicron variant diverges from the original SARS-CoV-2 virus by about 50 mutations, including more than two dozen in the spike protein. Omicron infections are rapidly expanding worldwide often in the face of high levels of Delta infections. Early findings of the recent South African study suggests infection with the SARS-CoV-2 Omicron variant creates a neutralising immune response against the Delta variant. The study findings has been submitted as a preprint to medRxiv on December 27, 2021.

Omicron has been shown to be highly transmissible and have extensive evasion of neutralising antibody immunity elicited by vaccination and previous SARS-CoV-2 infection. Studies carried out in South Africa and the United Kingdom show that people infected with Omicron tend to have milder illnesses compared to Delta.
While Omicron infections are rising steeply, many countries still have high levels of infection with the Delta variant. Also, the data on the interaction between Delta and Omicron remains unclear. Therefore, Dr Alex Sigal and his team characterized developing immunity to Omicron and investigated whether neutralising immunity elicited by Omicron also enhances neutralising immunity of the Delta variant.
They enrolled a total of 15 previously vaccinated and unvaccinated people who were infected with the Omicron variant. All had been admitted to the hospital but only four required supplemental oxygen. They used plasma containing antibodies, from the participants to test the ability of the antibodies to control both Omicron and Delta in the lab – a so-called 'neutralisation' test. They used a live virus neutralisation assay to measure participants' ability to neutralize Omicron and Delta during the onset of symptoms and again around two weeks later.
Key findings of the study:
Upon analysis, the researchers found that neutralisation of Omicron increased 14-fold over this time, showing a developing antibody response to the variant.
They also found an enhancement of Delta virus neutralisation which increased 4.4-fold.
The authors concluded, "The increase in Delta variant neutralisation in individuals infected with Omicron may result in a decreased ability of Delta to re-infect those individuals."
They further added, "Along with emerging data indicating that Omicron, at this time in the pandemic, is less pathogenic than Delta, such an outcome may have positive implications in terms of decreasing the Covid-19 burden of severe disease."
However, they cautioned that participants in this study were likely to have been previously infected. In addition, more than half were vaccinated. Thus, they warned it's "unclear if what we observe is effective cross-neutralisation of Delta virus by Omicron elicited antibodies or activation of antibody immunity from previous infection and/or vaccination."
For further information:
Article Source :
medRxiv