Low levels of vitamin D tied to pathogenesis of RA and Systemic Sclerosis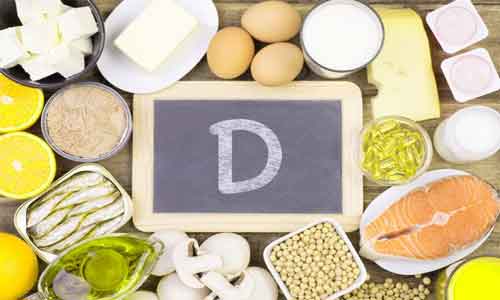 According to the findings of a recent study published in Frontiers in Immunology, low blood concentrations of vitamin D are implicated in the development of rheumatoid arthritis (RA) and systemic sclerosis (SSc) and have an influence on clinical symptoms. Vitamin D is well-known for its ability to regulate both the innate and adaptive immune systems.

The etiology of RA is not fully known, it is the result of a complex interplay of hereditary, non-genetic, and epigenetic variables. Calcitriol can play numerous roles in this pathogenetic process. In the course of RA, estrogens, for example, are one of the primary drivers of the systemic autoimmune response. A decrease in Bifidobacteria, Lactobacilli, and Prevotella copri, as well as an increase in Enterobacteria and Staphylococcus, has been linked to more severe RA disease activity. Low calcidol serum concentrations are associated with increased Escherichia coli and decreased Lactobacillus and Bifidobacterium concentrations in the gastrointestinal tracts of RA patients.
Seasonal variations in disease activity have been reported in RA patients, both subjectively and objectively. In the northern hemisphere, spring has been linked with worsening of inflammatory articular symptoms, whereas autumn has been associated with improvement, as measured by painful joint count, swollen joint count, and patient-visual analogue scale.
Calcitriol has been found in patients with SSc to interfere with the disease's fibrotic process by acting on the transforming growth factor, which encourages fibroblasts to produce extracellular matrix components. Because of its connection with intestinal malabsorption, as well as skin hyperpigmentation and fibrosis that interfere with the effects of sunlight, 25OHD deficiency is frequent in SSc patients. 25OHD serum concentrations in SSc patients fluctuate with season, with the lowest levels seen in the Northern Hemisphere during the winter.
In the concluding remark, researchers said, low serum concentrations of 25OHD are involved in the pathogenesis of rheumatoid arthritis and systemic sclerosis and emerging data report their impact on clinical manifestations.
"dedicated studies are desirable in the future years to determine the appropriate dosage of vitamin D supplementation to accomplish proper immune-modulation and a supporting role in the therapeutical armamentarium of at least Rheumatoid Arthritis and Systemic Sclerosis."
Reference:
Cutolo, M., Soldano, S., Sulli, A., Smith, V., & Gotelli, E. (2021). Influence of Seasonal Vitamin D Changes on Clinical Manifestations of Rheumatoid Arthritis and Systemic Sclerosis. Frontiers in Immunology, 12. https://doi.org/10.3389/fimmu.2021.683665
Source : Frontiers in Immunology