Low Serum Albumin may raise Mortality risk during Hospitalization: Study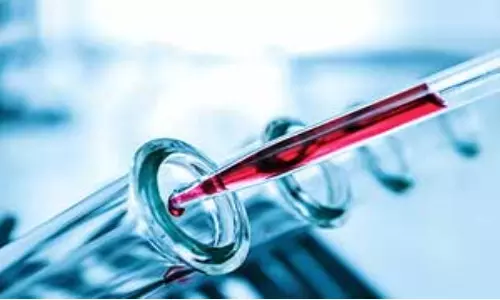 A recent study by Amit Akirov and associates from Isreal has reported that lower serum albumin levels to be a reliable marker for evaluating the mortality rates in patients.

Findings have recently been published in the Internal medicine journal.
Previous studies have reported conflicting results on the association between hypoalbuminaemia and morbidity and mortality in hospitalised patients.
Albumin levels are frequently measured during hospitalization of patients, usually as part of the routine blood work, and these can serve as an additional parameter of the patient's metabolism and nutritional status.
Albumin has important roles in maintaining osmotic pressure, drug binding with a major role in the pharmacokinetics and distribution of several drugs, maintain physiological pH levels, prevent platelet aggregation and has an effect on the immune system
Given the conflicting results on the correlation between hypoalbuminemia and morbidity and mortality in hospitalized patients in prior studies, researchers sought to ascertain if and how albumin levels on admission and change in levels during hospitalization of patients in general surgery wards associate with hospitalization outcomes.
From January 2011 to December 2017, they identified a cohort of 17,930 patients (mean age 58 ± 20 years, 49% male) for inclusion in this study. On admission, albumin levels were normal in most of these patients (n = 11,087, 62%), mild hypoalbuminaemia in 16% (n = 2,824) and marked hypoalbuminaemia in 3% (n = 529) and hyperalbuminaemia in 20% of the patients (n = 3,490).
The main parameters that were assessed were the length of hospitalization, 30‐days, and long‐term mortality.
Findings revealed the following facts.
Compared to 30‐day mortality with normal albumin on admission (2%), mortality was higher with mild (9%) and marked hypoalbuminemia (22%) and lower with hyperalbuminemia (0.4%).
The mortality rate at the end of follow up was 14% with normal albumin levels, and 35% and 58% with mild and marked hypoalbuminemia respectively.
Patients with hyperalbuminaemia on admission and before discharge had the best short-and long‐term survival. This pattern was similar when analyzed separately in different age groups. In patients with hypoalbuminemia on admission, normalization of albumin levels before discharge was associated with lower short‐ (12% vs 1%) and long‐term mortality risk (42% vs 17%).
Authors concluded that low albumin levels on admission to general surgery wards to be associated with increased short-and long‐term mortality.
"Normalisation of albumin levels before discharge was associated with lower mortality, compared to hypoalbuminemia before discharge." they said.
For detailed reading click on https://doi.eorg/10.1111/imj.14708
Source : Internal medicine journal