Melatonin - A potential adjuvant treatment for COVID-19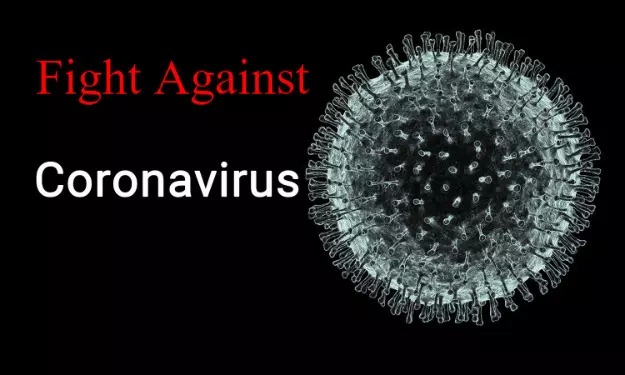 An article published in journal Life Sciences summarizes the likely benefits of melatonin in the attenuation of COVID-19 based on its putative pathogenesis.
The Covid-19 pandemic total has surpassed 1.5 million cases from 184 countries, with death toll crossing 100,000 , according to the Johns Hopkins online dashboard.
Billions of people are stuck indoors to halt the pandemic's deadly worldwide march.The grim milestone came as the World Health Organization issued a dire warning that prematurely lifting lockdown restrictions—which have kept more than half the world's population in lockdown—could spark a "deadly resurgence" of the disease.
There is a frantic search for drugs and vaccine that could contain the coronavirus epidemic.
Based on clinical features, pathology, the pathogenesis of acute respiratory disorder induced by either highly homogenous coronaviruses or other pathogens, the evidence suggests that excessive inflammation, oxidation, and an exaggerated immune response very likely contribute to COVID-19 pathology. This leads to a cytokine storm and subsequent progression to acute lung injury (ALI)/acute respiratory distress syndrome (ARDS) and often death. Melatonin, a well-known anti-inflammatory and anti-oxidative molecule, is protective against ALI/ARDS caused by viral and other pathogens.
Melatonin (N-acetyl-5-methoxytryptamine) is a bioactive molecule with an array of health-promoting properties; melatonin has been successfully used to treat sleep disorders, delirium, atherosclerosis, respiratory disease and viral infections. Previous research has documented the positive effects of melatonin in alleviating acute respiratory stress induced by virus, bacteria, radiation, etc.
Melatonin is effective in critical care patients by reducing vessel permeability, anxiety, sedation use, and improving sleeping quality, which might also be beneficial for better clinical outcomes for COVID-19 patients. Notably, melatonin has a high safety profile. There is significant data showing that melatonin limits virus-related diseases and would also likely be beneficial in COVID-19 patients.
The possible beneficial effects of melatonin as adjuvant use in COVID-19 in anti-inflammation, anti-oxidation, immune response regulation has been repeatedly demonstrated in respiratory disorder models induced by infections and associated complications.
Although the direct evidence of melatonin application in COVID-19 is unclear, both its use in experimental animal models and in studies on humans has continuously documented its efficacy and safety and its use by COVID-19 patients predictably would be highly beneficial.
Additional experiments and clinical studies are required to confirm this speculation.
For further reference log oan to: