Novavax COVID-19 vaccine effective against B.1.351 variant of South Africa: NEJM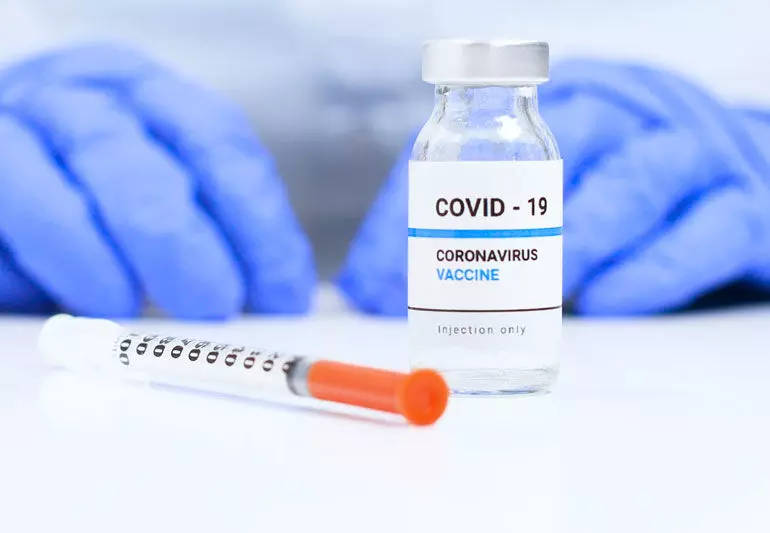 In a recent development, researchers have highlighted that the NVX-CoV2373 vaccine is efficacious in preventing Covid-19, caused specifically by the B.1.351 variant, with higher vaccine efficacy observed among HIV-negative participants. The findings have been put forth in The New England Journal Of Medicine.

The emergence of severe acute respiratory syndrome coronavirus 2 (SARS-CoV-2) variants threatens progress toward control of the coronavirus disease 2019 (Covid-19) pandemic. In a phase 1–2 trial involving healthy adults, the NVX-CoV2373 nanoparticle vaccine had an acceptable safety profile and was associated with strong neutralizing-antibody and antigen-specific polyfunctional CD4+ T-cell responses. Further evaluation of vaccine efficacy was awaited in a setting of ongoing SARS-CoV-2 transmission.
The B.1.351 variant is reported to have emerged in the Eastern Cape Province of the country in October 2020 and rapidly spread to become the dominant circulating strain throughout the country during November and December 2020, a period that coincided with the surge of second-wave transmission nationally.
With this background, a team of researchers from South African Medical Research Council undertook the current phase 2a–b trial in South Africa, they randomly assigned human immunodeficiency virus (HIV)–negative adults between the ages of 18 and 84 years or medically stable HIV-positive participants between the ages of 18 and 64 years in a 1:1 ratio to receive two doses of either the NVX-CoV2373 vaccine (5 μg of recombinant spike protein with 50 μg of Matrix-M1 adjuvant) or placebo.
The primary end points were safety and vaccine efficacy against laboratory-confirmed symptomatic Covid-19 at 7 days or more after the second dose among participants without previous SARS-CoV-2 infection.
Data analysis revealed some interesting facts.
Of 6324 participants who underwent screening, 4387 received at least one injection of vaccine or placebo. Approximately 30% of the participants were seropositive for SARS-CoV-2 at baseline.
Among 2684 baseline seronegative participants (94% HIV-negative and 6% HIV-positive), predominantly mild-to-moderate Covid-19 developed in 15 participants in the vaccine group and in 29 in the placebo group (vaccine efficacy, 49.4%; 95% confidence interval [CI], 6.1 to 72.8).
Vaccine efficacy among HIV-negative participants was 60.1% (95% CI, 19.9 to 80.1). Of 41 sequenced isolates, 38 (92.7%) were the B.1.351 variant. Post hoc vaccine efficacy against B.1.351 was 51.0% (95% CI, −0.6 to 76.2) among the HIV-negative participants.
Preliminary local and systemic reactogenicity events were more common in the vaccine group; serious adverse events were rare in both groups.
"In this placebo-controlled vaccine trial, we found that previous infection with first-wave prototype-like, pre-B.1.351 viruses did not appear to reduce the risk of Covid-19 due to subsequent infection with B.1.351 variants among placebo recipients during the initial 2 months of follow-up. This finding is preliminary and may have public health implications for pandemic modeling, control strategies, and vaccine development and deployment efforts. It is also consistent with the lack of incremental benefit conferred by preexisting immunity in vaccine recipients as evidenced in our trial by consistent levels of efficacy regardless of baseline serostatus for SARS-CoV-2. Although these findings require further confirmation, our observations suggest that vaccination with prototype-sequenced NVX-CoV2373 conferred a degree of cross-protection against an immunologic escape variant."the research team concluded.
For full article follow the link: DOI: 10.1056/NEJMoa2103055
Primary source:NEJM
Source : The New England Journal Of Medicine