Novel muscle relaxant treats muscle spasm without causing sleepiness: STAR trial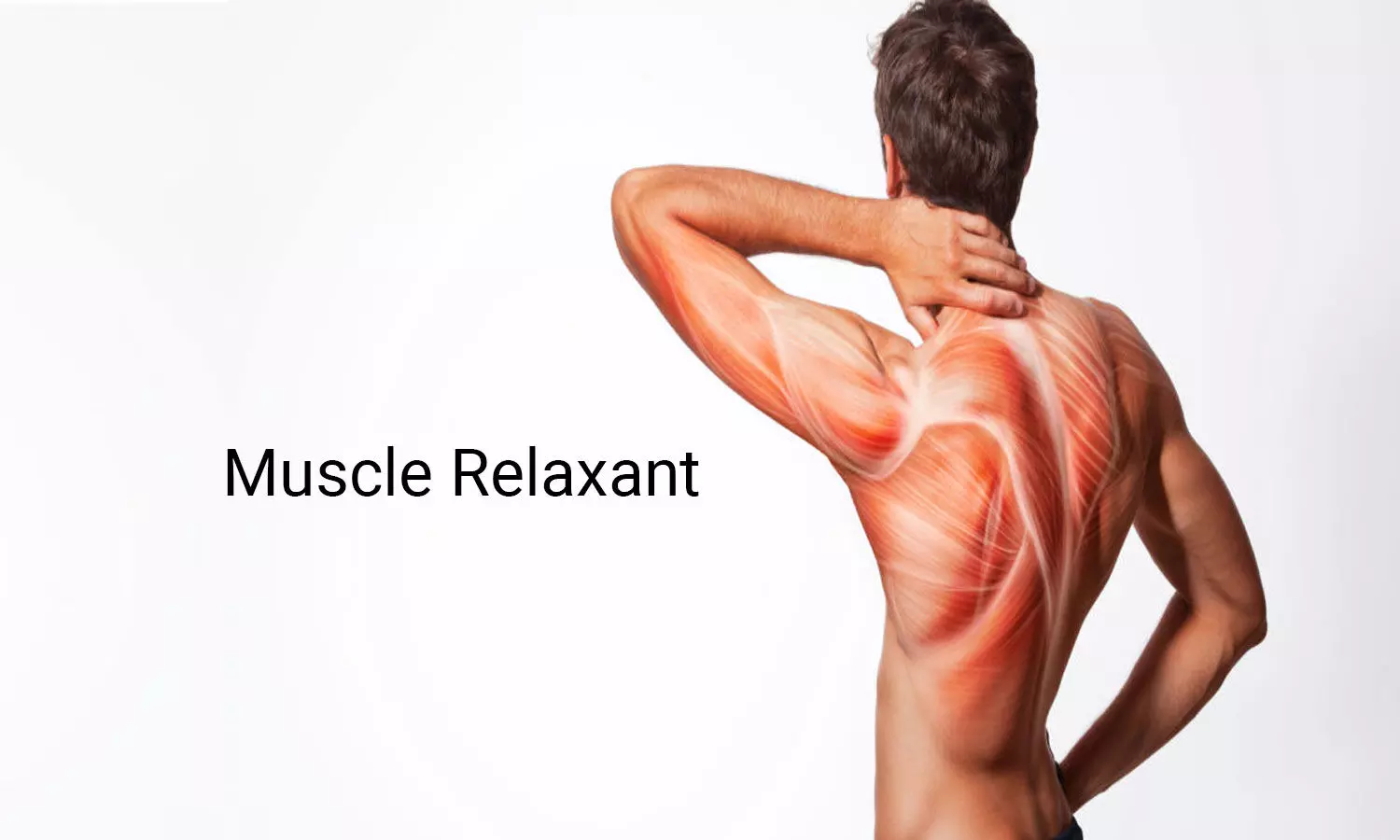 USA: Tolperisone may be a promising treatment for the management of acute muscle spasms without causing sleepiness and cognitive effects as experienced with other skeletal muscle relaxants. These are the findings from the phase II STAR trial which were presented at the American Society of Interventional Pain Physicians (ASIPP) virtual meeting.
According to Randall Kaye, chief medical officer of Neurana Pharmaceuticals in San Diego, who presented the findings at the meeting, the patients with acute, painful back muscle spasms who received 200 mg of oral tolperisone three times a day versus placebo experienced a significant decrease in "right now" pain intensity without increasing sleepiness.
Currently, acute muscle spasms are treated with oral or topical drugs like NSAIDs and acetaminophen, and non-pharmacologic therapy (such as superficial heat compresses or physical therapy). These skeletal muscle relaxants despite being effective, have CNS adverse effects mainly sleepiness that limits their use.
In the STAR trial, the researchers evaluated the safety and efficacy of four doses of tolperisone -- 50 mg, 100 mg, 150 mg, or 200 mg three times a day -- versus placebo. It included a total of 415 patients (aged 18-65 years) with acute back muscle spasm; 80 in each group. They were treated for 14 days.
All participants had back pain or stiffness due to acute, painful muscle spasm starting at least 7 days before joining the study and continuing for more than 8 weeks. Pain was localized below the neck and above the inferior gluteal folds, with an intensity of 4 or higher on a "right now" pain numerical rating scale (NRS) in which 0=no pain and 10=worst possible pain. Patients discontinued all other medications used to treat pain or muscle spasm on day 1 of the study.
Key findings of the study include:
Tolperisone did not increase sleepiness compared with placebo.
Adverse events occurred in 14.1% of placebo patients and ranged from 12.2% in the 50-mg group to 23.5% in the 200-mg group.
No serious adverse events or deaths were reported.
Headache was the most common adverse event in the treatment groups, ranging from 3.7% in the 50-mg group to 9.6% in the 150-mg group and 9.4% mg in the 200-mg group.
Headache generally resolved over the first 24 to 48 hours of dosing.
Somnolence was reported by 1.2% of patients receiving tolperisone and 2.6% of placebo patients.
Four people treated with tolperisone reported hypersensitivity events; all were mild or moderate.
The overall trend of decreasing pain "right now" ratings trended toward statistical significance across dose groups.
Three of four doses were within range of expected results, with the greatest numerical difference and statistical significance emerging between the tolperisone 200-mg group and placebo.
"Tolperisone, if approved, could be the first muscle relaxant for the treatment of symptoms associated with acute and painful muscle spasms of the back without the drowsiness and cognitive function impairment typically seen with currently available skeletal muscle relaxants," concluded Kaye.
Source: "Tolperisone for acute muscle spasm: Dose-Ranging STAR Study" by Nalamachu S, et al ASIPP 2020.
Source : ASIPP 2020