Novel treatment for sciatica provides pain relief beyond one month: C.L.E.A.R. trial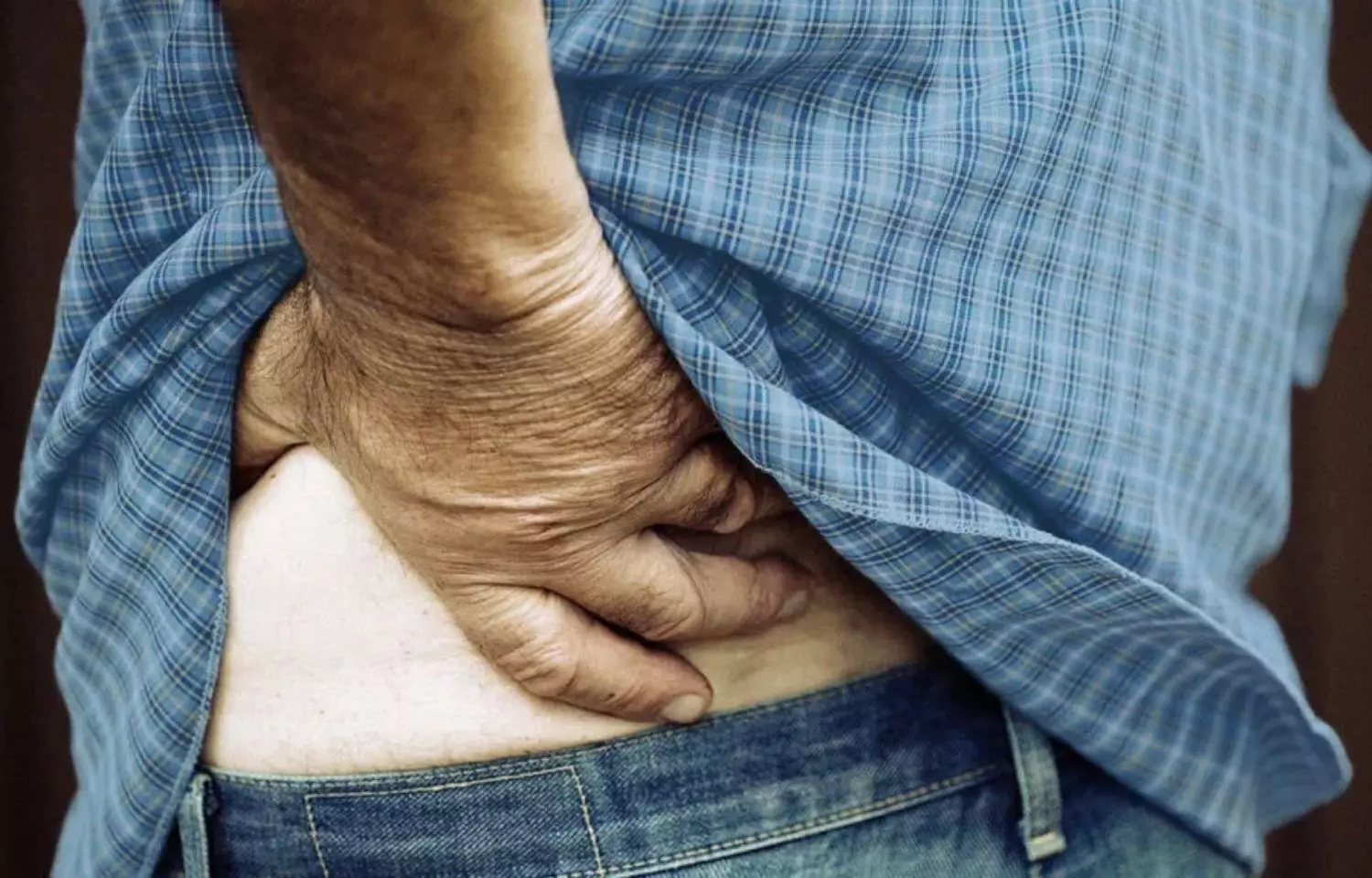 USA: Findings released from phase 3 C.L.E.A.R. trial evaluating safety and treatment of SP-102 (injectable dexamethasone sodium phosphate viscous gel) for treatment of lumbosacral radicular pain or sciatica were shown to be positive and significant. The trial is touted to be the largest known randomized well-controlled trial in sciatica using epidural steroid injections.
In the trial, SP-102 showed a continued reduction of pain beyond one month, and the median time to open-label repeat injection was 99 days according to a Kaplan-Meier estimation. The results are significant as off-label used steroids provide pain relief for periods ranging from less than a week and up to one month, after which a repeat injection may be required.
SP-102 is the first non-opioid novel injectable corticosteroid gel formulation product in development for the treatment of lumbar radicular pain. It contains no preservatives, surfactants, solvents, or particulates.
The C.L.E.A.R. Trial (Corticosteroid Lumbosacral Epidural Analgesia for Radiculopathy) was designed to investigate the safety and analgesic effects of single and repeat transforaminal injections of SP-102 (SEMDEXA) compared to placebo (saline injection). The trial enrolled 401 low back pain subjects with unilateral intervertebral disc herniation in the lumbar spine resulting in radicular pain symptoms of moderate to severe leg pain.
The primary endpoint of change in average daily pain in the affected leg over 4 weeks following the initial injection demonstrated LS Mean (SEM) group difference of -1.08 (0.17) compared to placebo.
The results were announced by the Scilex Holding Company ("Scilex"), a majority-owned subsidiary of Sorrento Therapeutics, Inc.
Following were the key findings of the trial:
The primary endpoint of change in average daily pain in the affected leg over 4 weeks following the initial injection demonstrated LS Mean (SEM) group difference of -1.08 (0.17) compared to placebo.
The key secondary endpoint of the Oswestry Disability Index, the gold standard for measuring the degree of disability and estimating the quality of life, showed a 28% improvement at 4 weeks on SEMDEXA compared to baseline (minimal clinically meaningful improvement 8%-12%). The LS (Lest Square) Mean difference as compared to placebo was -6.28.
SP-102 demonstrated pain relief that continued through 12 weeks. Other pain measurements, such as worst daily and current pain in the affected leg and average daily pain in the lower back, demonstrated statistically significant results compared to placebo.
Most of the other secondary endpoints in hierarchical arrangement for the sequential testing procedure also demonstrated statistically significant results and included Global Impression of Change, Brief Pain Inventory, PainDETECT, and cumulative use of rescue medications (acetaminophen).
Safety analysis demonstrated a very clean safety profile with no identified safety risks. There were no serious adverse events related to the drug or injection procedure, and no adverse events of special interest reported, such as hematoma and infection at the injection site, or paraplegia.
The C.L.E.A.R trial had also established the safety of repeat injections, as patients who experienced moderate-to-severe radicular pain between 4 and 23 weeks were allowed to receive open-label additional SP-102 injections. The safety analysis was comparable between treatment groups through 4, 12, and 24 weeks of the study period.
"We are very pleased with the positive outcome and these trial results are very remarkable. They will impact greatly the pain management community and will enable us to proceed with our plans for registering SP-102 with the FDA for the treatment of subacute lumbosacral radicular pain," said Dmitri Lissin, MD, Chief Medical Officer of Scilex.
"We believe SP-102 has the potential to be a transformative treatment option for sciatica, an area that has not seen any significant advancement in therapies that patients and physicians have been seeking for decades. We plan to present the results from the Phase 3 C.L.E.A.R trial at upcoming scientific conferences and submit them for publication in a peer-reviewed journal." MSc. Biotechnology
Medha Baranwal joined Medical Dialogues as an Editor in 2018 for Speciality Medical Dialogues. She covers several medical specialties including Cardiac Sciences, Dentistry, Diabetes and Endo, Diagnostics, ENT, Gastroenterology, Neurosciences, and Radiology. She has completed her Bachelors in Biomedical Sciences from DU and then pursued Masters in Biotechnology from Amity University. She has a working experience of 5 years in the field of medical research writing, scientific writing, content writing, and content management. She can be contacted at  editorial@medicaldialogues.in. Contact no. 011-43720751