PPE worn during COVID-19 patient care tests negative for virus: Pilot study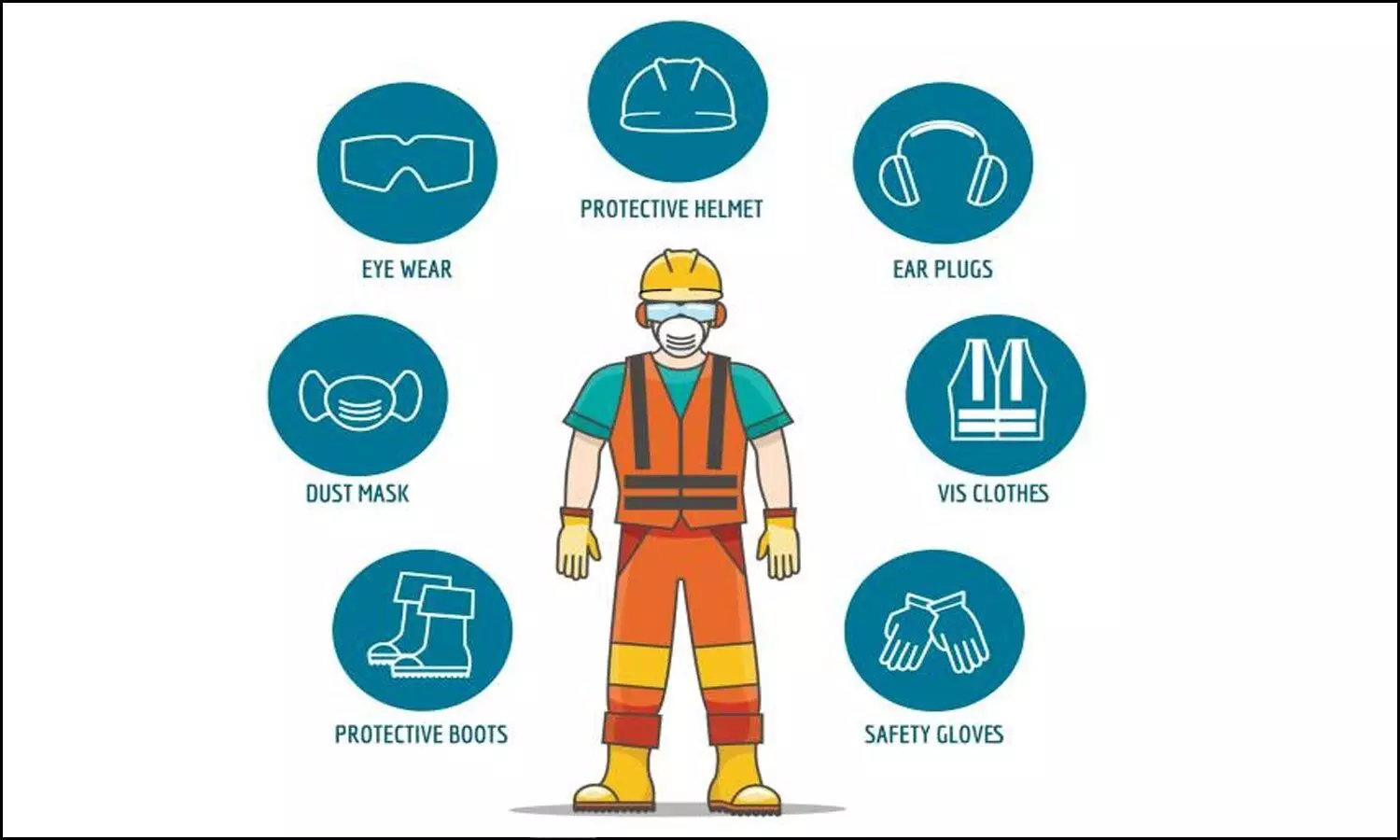 Researchers at Singapore have found in a pilot study that healthcare workers treating patients infected with SARS-CoV-2 did not appear to have traces of the virus on their personal protective equipment (PPE) including goggles, N95 respirators and shoes tested negative for the virus,when they exited rooms of the patients .
The study has been published in the Journal Infection Control & Hospital Epidemiology.
In order to evaluate the safety of extended PPE use, a 1-day PPE sampling study on doctors, nurses and cleaners caring for confirmed SARS-CoV-2 infected patients was conducted to ascertain the per-contact-episode risk of PPE contamination.
The investigators collected the samples from PPE using a standardized technique with Puritan EnviroMax Plus premoistened sterile swabs from the entire front of goggles, front surface of N95 respirators and the front surface of shoes from health care workers leaving the rooms of patients. Gloves and gowns were not swabbed because these items are disposed of after each use. Patients were chosen based on a positive SARS-CoV-2 PCR test result within the previous 48 hours.
They found that all 90 samples were negative for SARS-CoV-2, the pilot study found. The workers spent a median of 6 minutes in patient rooms (interquartile range 5-10 minutes). Activities ranged from casual contact, like administering medicine or cleaning, to closer contact, such as physical exams or collection of respiratory samples.
Despite the potential for extensive environmental contamination by SARS-CoV-2, we did not find similar contamination of PPE after patient contact," the authors concluded. "
"This provides assurance that extended use of N95 and goggles with strict adherence to environmental and hand hygiene while managing SARS-CoV-2 patients could be a safe option," the study team writes.
At the National Centre for Infectious Diseases, recommendations for healthcare workers in contact with known or suspected patients are in concordance with the US Centers for Disease Control and Prevention, which recommends gloves, gown, respiratory protection (e.g. disposable N95respirator), and eye protection (e.g. goggles or disposable face shield), without use of shoe covers.
For further reference log on to:
Ong SWX, et al. Infect Control Hosp Epidemiol. 2020;doi:10.1017/ice.2020.91.
Source : Infection Control & Hospital Epidemiology