5 Fold Protection with Fourth Jab of COVID Vaccine, says Preliminary findings from Israeli Study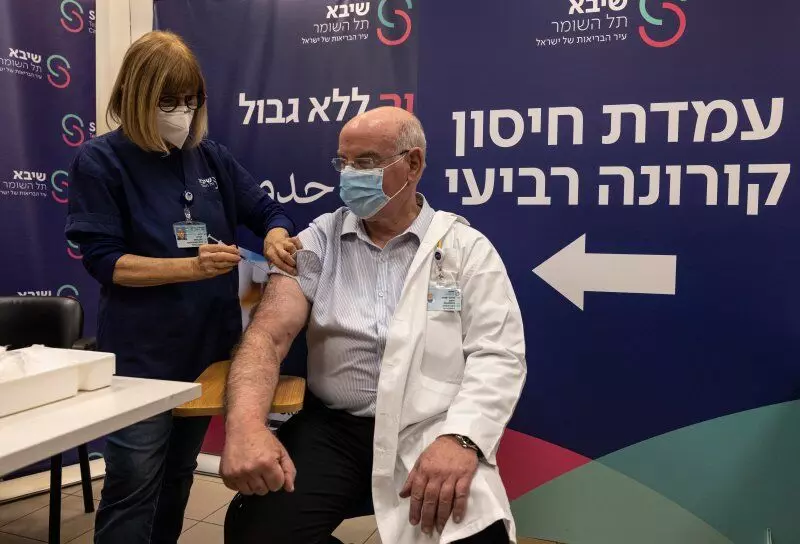 Israel pioneered the use of booster shots and is among the first to recommend them for high-risk groups. On Friday, they began administering fourth jabs to vulnerable people. On Monday, it expanded that to health workers and people over 60, making it one of the first countries to do so.
The earlier findings from a study of the effects of a fourth COVID vaccine dose indicate it produces a fivefold increase in the level of antibodies.The Sheba Medical Center, outside Tel Aviv has reported that the increase was seen a week following the inoculation with a second booster shot, which Israel began administering amid a surge in omicron infections. All had received their first booster before Aug 20 and had antibody readings below 700, according to Haaretz, a newspaper based in Tel Aviv.
Israel rolled out a world-leading vaccination campaign early this year. Just over 4.2 million of Israel's 9.3 million people have received a third dose of the Pfizer/BioNTech vaccine.
Speaking during a visit to Sheba hospital near Tel Aviv, Prime Minister Naftali Bennett said, "A week after the administration of the fourth dose, we see a fivefold increase in the number of antibodies in the vaccinated person,".
"This most likely means a significant increase in the protection against infection and severe hospitalisation and symptoms," he said alongside professor Galia Rahav, head of Sheba's infectious disease unit and lead of the study.
The trial began at Sheba Medical Center, outside Tel Aviv, with 150 medical personnel receiving a fourth shot of the Pfizer/BioNTech vaccine. They had all received their first booster shots no later than August 20 of last year and had antibody blood test readings under 700. All the participants in the trial have been undergoing blood testing to track their level of antibodies.
Prof. Gili Regev-Yochay said, "These preliminary findings are in addition to preliminary results received on side effects following the fourth dose and also indicate the safety of the fourth dose. This study will produce additional information in the days and weeks to come."
The researchers noted that about 80 per cent of the participants in the study reported a minor localized reaction to the vaccination. About 45 per cent reported symptoms such as weakness, muscle aches or a headache. Ten per cent reported a fever that in most cases subsided within a day.
Regev-Yochay explained that it appears at this stage that the fourth does is as safe as the prior three.
The researchers are yet to publish their findings soon.
Article Source :
Haaretz