Tofacitinib a potential treatment for sarcoidosis: Study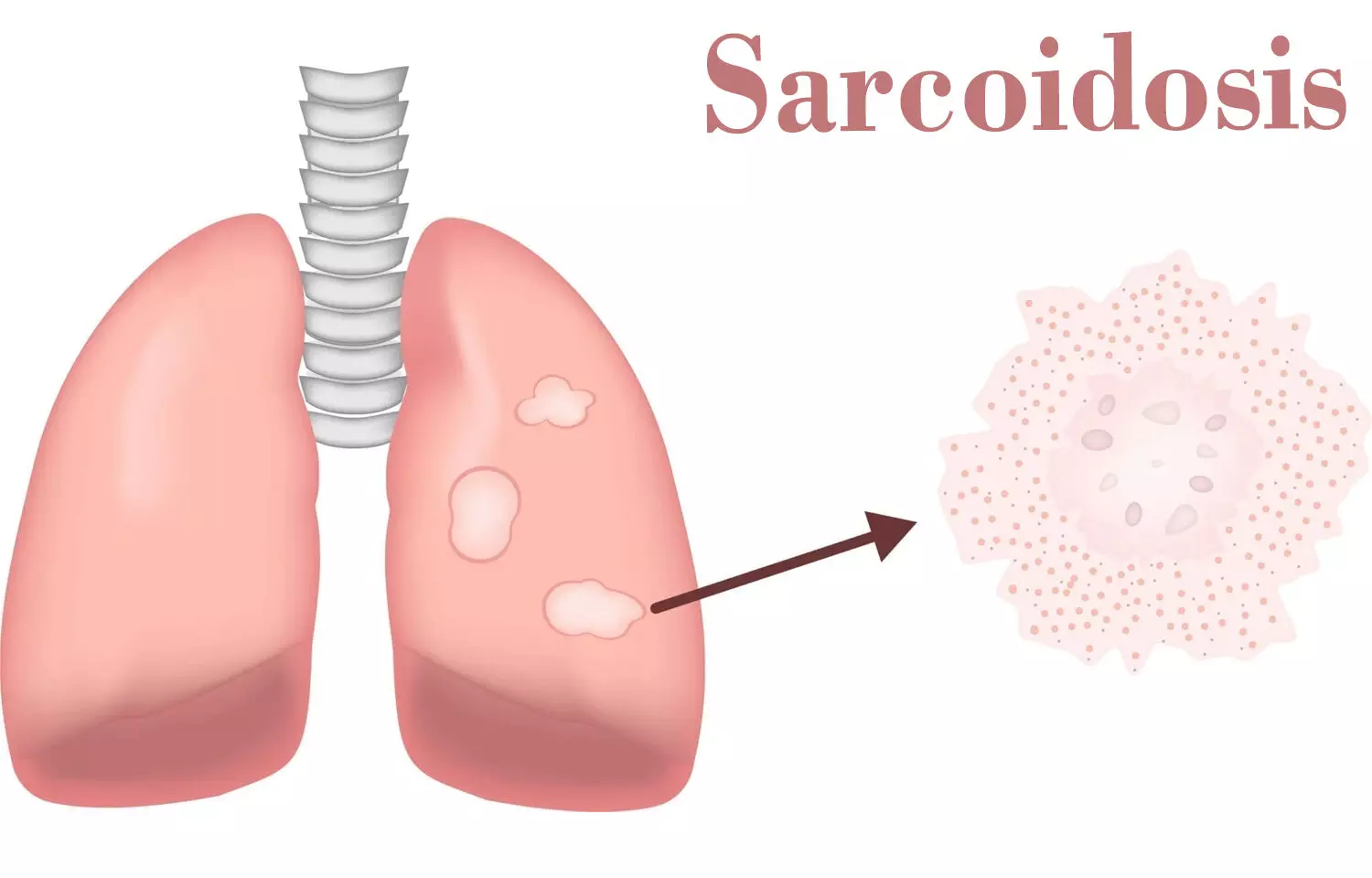 Australia: Tofacitinib, a JAK inhibitor, could be used for the treatment of sarcoidosis, suggests a recent study in the Journal of the American Academy of Dermatology. In a series of cases, the researchers reported successful treatment of five patients having cutaneous sarcoidosis with tofacitinib.

Sarcoidosis is a multi-organ inflammatory disease characterized by noncaseating granulomas. In approx 25% of the cases, cutaneous involvement occurs. Not all the patients require treatment but for those of who do, steroid-sparing agents and corticosteroids may be useful. These agents are not universally effective and their use may be limited by toxicity. So, there arises a need for safe and effective therapies.

Activator of transcription (STAT) pathway and Janus kinase (JAK)-signal transducer seems to play a role in pathogenesis. Some studies have suggested tofacitinib to be involved in the down regulation of JAK-STAT-dependent pathways thereby reducing proinflammatory cytokine levels as implicated in granuloma formation; successful treatment of sarcoidosis with JAK-inhibitors tofacitinib and ruxolitinib have since been reported.
Karolina L. Kerkemeyer, Sinclair Dermatology, East Melbourne, Victoria, Australia, and colleagues report a case series of 5 women with refractory cutaneous sarcoidosis, all of whom responded to oral tofacitinib. Among them, 3 women also had pulmonary sarcoidosis and experienced decreased cough and/or increased exercise tolerance while taking tofacitinib. Tofacitinib was well-tolerated by all patients. The only side effect noted was transient lymphopenia in 1 patient, which spontaneously resolved.
"The study adds to the growing body of literature suggesting a potential role for the use of JAK inhibitors to treat sarcoidosis," wrote the authors.
"Although further prospective studies are necessary, tofacitinib, a JAK inhibitor, may be a potential treatment for sarcoidosis refractory to systemic steroids and other steroid-sparing agents," they concluded.

"Tofacitinib for cutaneous and pulmonary sarcoidosis: a case series," is published in the Journal of the American Academy of Dermatology.
DOI: https://www.jaad.org/article/S0190-9622(20)32827-9/pdf
Source : Journal of the American Academy of Dermatology