Trained dogs may detect COVID-19 by sniffing sweat: Study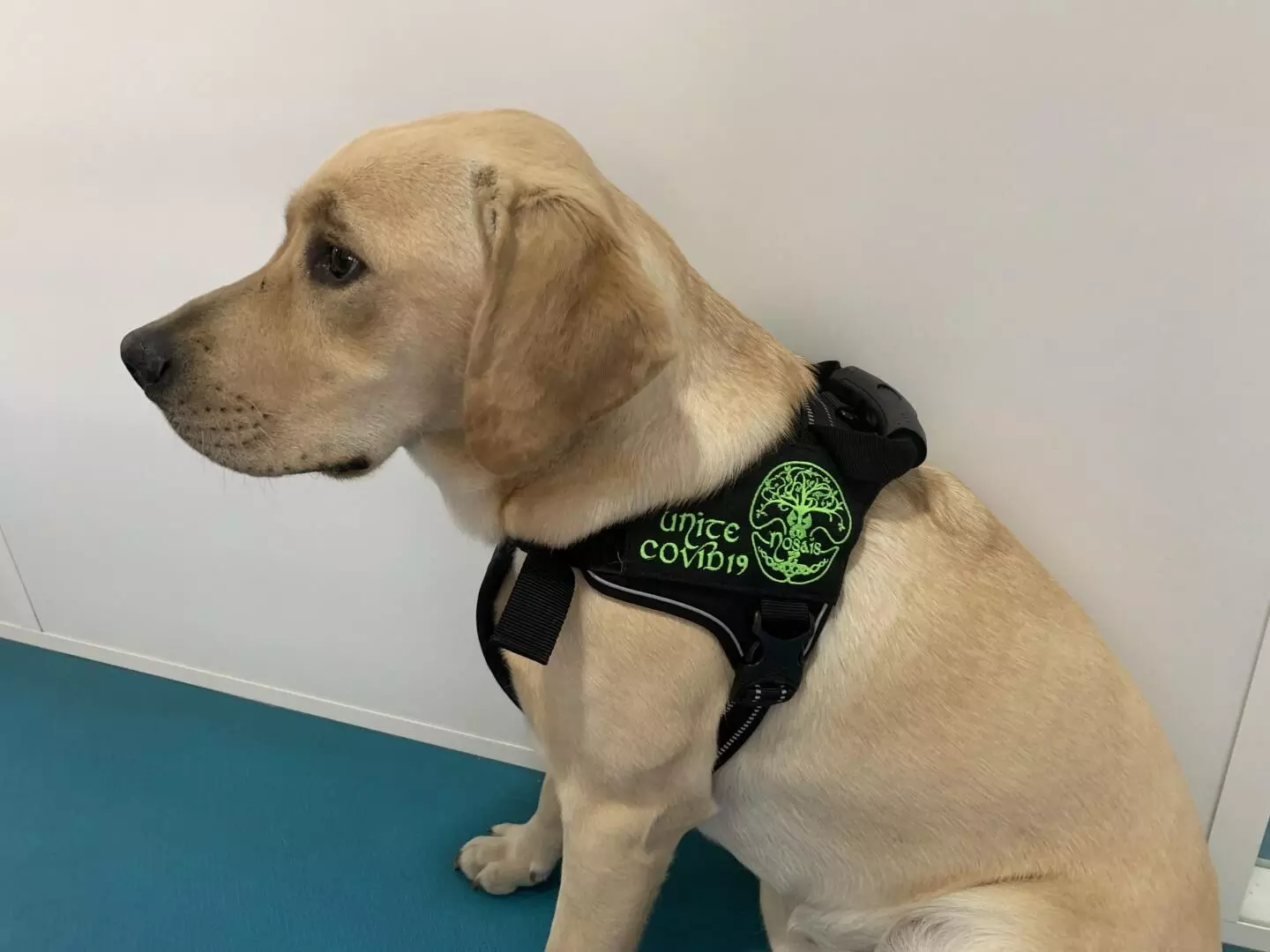 A preliminary proof-of-concept study published in the PLOS ONE journal suggests Trained dogs might be able to detect people infected with COVID-19 by sniffing their axillary sweat.

Early detection of COVID 19 is crucial for the rapid recovery of patients, thus preventing complications and further outbreaks. There is now some evidence that dogs may play a critical role in detecting infectious and parasite diseases as well as cancers. Some studies involving detection dogs suggested that detection of non-infectious diseases by dogs was comparable with standard diagnostic methods, especially for cancer detection. The Nosaïs project, conducted by the UMES (Unité de Médecine de l'Elevage et du Sport) at the National Veterinary School of Alfort (Maisons-Alfort, France), has been established to develop the scientific approach of medical detection dogs. In May 2020, due to the potential occurrence of the COVID 19-second wave in many countries, the Nosaïs team initiated a multicentre proof-of-concept study on the olfactive detection of COVID-19 positive individuals by dogs. This proof-of-concept study is based on the preliminary assumption that dogs could be trained to discriminate between COVID-19 positive and negative individuals due to their strong olfactory acuity. This assumption has been reinforced by the results from a recent pilot study on the olfactory identification of COVID-19 positive individuals by detection dogs.

The authors said, "Our assumption was based on the potential excretion of specific catabolites in the sweat, induced by SARS-CoV-2 cellular actions or replications in the organism's cells, through the apocrine sweat glands, generating Volatile Organic Compounds (VOCs) that the dogs can detect".
It was single-blinded, proof-of-concept study conducted at 2 sites (Paris, France, and Beirut, Lebanon), that followed the same training and testing protocols, involving six detection dogs (three explosive detection dogs, one search and rescue dog, and two colon cancer detection dogs). About 177 individuals were recruited for the study (95 symptomatic COVID-19 positive and 82 asymptomatic COVID-19 negative individuals) from five hospitals. One axillary sweat sample per individual was collected in two sampling materials (i.e., gauze or polymer tubes). The sampling material remained in contact with the skin for 20 minutes. The average amount of sweat obtained is around 75 mg for both the gauze swab and the cellulosic filter. The dogs were trained for one to three weeks. After training the dogs were allowed to mark the COVID-19 positive sample which was randomly placed behind one of three or four olfactory cones. During the testing session, a COVID-19 positive sample could be used up to a maximum of three times for one dog.

The researchers found the success rate per dog ranged from 76% to 100%. They also observed two dogs even detected false-negative RT-PCR results. However, false-negative RT-PCR is not uncommon.
The authors concluded, "The results of this proof-of-concept study are a promising first step providing some evidence that dogs may be able to detect COVID-19 positive samples collected from the axillary sweat of individuals showing clinical COVID-19 symptoms and who are positive on SARS-CoV-2 RT-PCR or PCR tests".
They further added, "Even if trained dogs are able to correctly discriminate symptomatic COVID-19 positive individuals from asymptomatic COVID-19 negative ones, they should not be considered a perfect diagnostic method, but rather a complementary tool in settings where diagnostic tests are not readily available or while diagnostic tests do not have high levels of accuracy and these results must be confirmed in validation studies".
For further information:
https://journals.plos.org/plosone/article?id=10.1371/journal.pone.0243122#abstract0
Article Source :
PLOS ONE