Vitamin D Deficiency Increases Risk of Cardiovascular Disease, Finds Study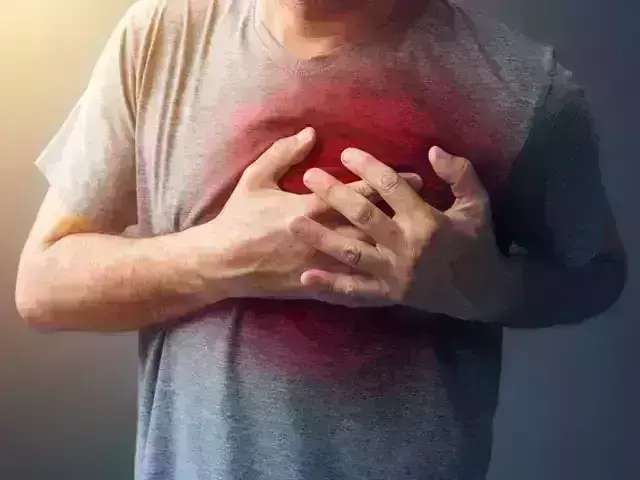 Cardiovascular disease (CVD) is a major public health problem and the leading cause of death worldwide, and it is estimated that 17.7 million deaths occur from CVD. Many factors contribute to the development of CVD. The nutritional factor is one of the most important factors which caused CVD. In a study, researchers have reported that Vitamin D deficiency and insufficiency are associated with cardiovascular diseases and recommend physicians for the screening of Vitamin D levels in cardiovascular disease patients. The research has been published in the International Journal of Preventive Medicine on December 11, 2020.

Vitamin D deficiency has a far-reaching impact on several metabolic functions including cardiovascular health. Several studies determined the association of vitamin D deficiency with CVD. However, there is limited literature available about the relationship of vitamin D deficiency with CVD. Therefore, researchers of the Imamm Abdul Rehman Bin Faisal University, Kingdom of Saudi Arabia, conducted a study to test the association of serum 25 [OH]-vitamin D3 levels among cardiovascular disease (i.e., hypertension and ischemic heart disease) patients.
It was a cross-sectional study of 360 Saudi nationals from the tertiary care hospital. The researchers collected sociodemographic information, nutritional status, biochemical parameter (lipid profile, blood glucose level), and questions relating to cardiovascular disease through data collection sheet from hospital records. They evaluated Serum Vit D level by serum 25 (OH) blood test. They used the Binary logistic regression model to identify the associated factors of vitamin D deficiency among cardiovascular disease patients.
Key findings of the study were:
Upon analysis, the researchers found that nearly 40.6% and 27.8% of study participants had vitamin D deficiency and insufficiency, respectively.
After adjustment of covariates, they found that vitamin D deficiency was associated with ischemic heart disease (OR 2.24) and blood triglyceride level (OR 2.27) among cardiac patients.
They noted that cardiac patients with abnormal Hb1c were more likely associated with vitamin D deficiency.
The authors concluded, "Vitamin D deficiency and insufficiency are associated with ischemic heart disease, hyperglycemia, and hypertriglyceridemia. The finding of this study suggested that risk factors of vitamin D among cardiac patients should be monitored to prevent the consequences of CVD. Health promotion should be developed to increase awareness among the general population, specifically heart disease patients regarding vitamin D deficiency."
For further information:
Article Source :
International Journal of Preventive Medicine