Vitamin D Not Indicated to Prevent or Treat COVID-19: NICE advisory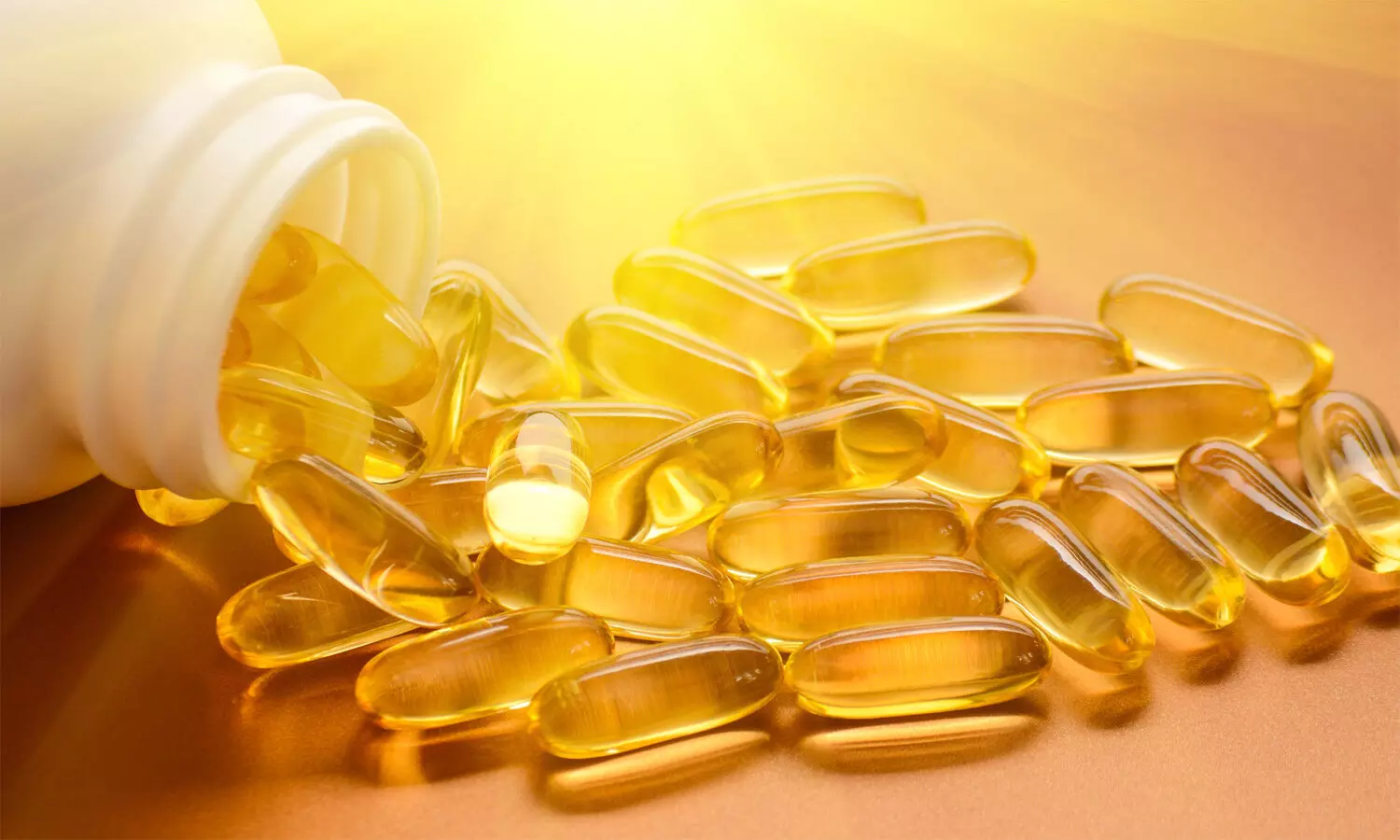 There is no evidence to support taking vitamin D supplements to specifically prevent or treat COVID‑19, states National Institute for Health and Care Excellence advisory. However, all people should continue to follow UK Government advice on daily vitamin D supplementation to maintain bone and muscle health during the COVID‑19 pandemic.
Vitamin D is important for bone and muscle health. It has also been hypothesised that vitamin D may have a role in the body's immune response to respiratory viruses. Although sunlight exposure is the major source of vitamin D for most people, it can also be obtained from the diet or supplements. The 2 major forms of vitamin D, vitamin D3 (colecalciferol) and vitamin D2 (ergocalciferol), are licensed for the prevention and treatment of vitamin D deficiency. Vitamin D supplements are not specifically licensed for preventing or treating any infection, including the novel coronavirus infection that causes COVID‑19.
This evidence summary sets out the best available evidence on vitamin D for preventing or treating COVID‑19, or for the susceptibility to COVID‑19 based on vitamin D status. Treating or preventing acute respiratory tract infections more generally was out of scope. The Scientific Advisory Committee on Nutrition (SACN) has published a report on vitamin D and acute respiratory tract infections.
To protect bone and muscle health, the UK Government advises that everyone needs vitamin D equivalent to an average daily intake of 10 micrograms (400 international units). They advise that all people should consider taking a daily supplement containing 10 micrograms vitamin D during autumn and winter months. They also advise that people whose skin has little to no exposure to sunlight and ethnic minority groups with dark skin, from African, Afro-Caribbean and South Asian backgrounds, should consider taking a vitamin D supplement all year round. This advice would also apply to people whose skin has little to no exposure to sunlight because they are indoors shielding or self-isolating. Therefore, UK Government advice during the COVID‑19 pandemic is that everyone should consider taking 10 micrograms of vitamin D a day because they might not be getting enough from sunlight if they're indoors most of the day. See also NICE guidance on Vitamin D: supplement use in specific population groups.
Following appropriate testing and clinical management, people with vitamin D deficiency may also be prescribed higher therapeutic doses of vitamin D.
For further reference log on to:
NICE guidance
Source : National Institute for Health and Care Excellence