Prescribing Proton Pump Inhibitors need paradigm shift in the practice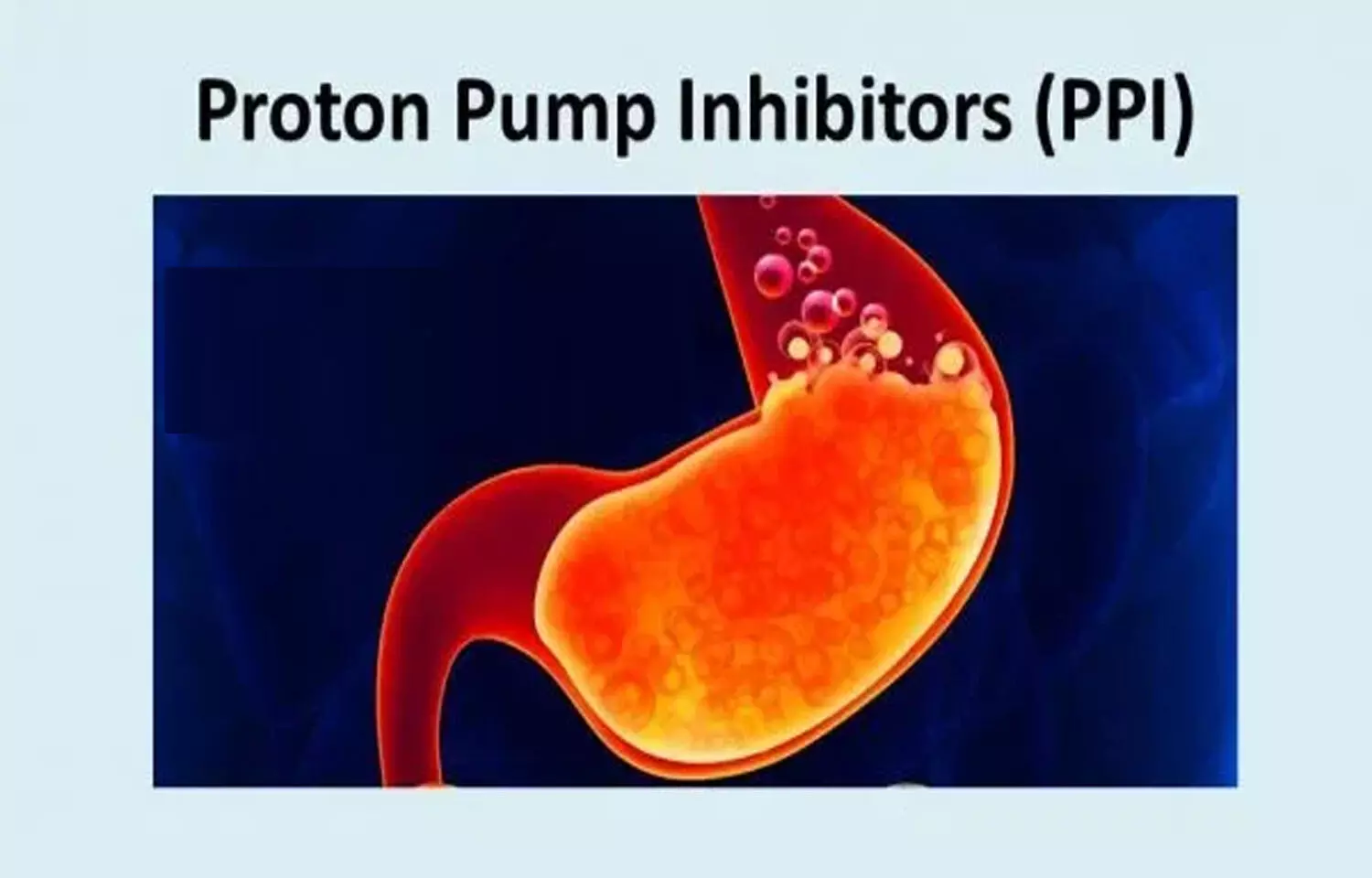 Proton-pump inhibitors (PPIs) appear to be innocuous enough to treat heartburn and gastric acid reflux over-the-counter for years, but new research suggests that these common medications could have untoward consequences. PPIs acts by reducing gastric acid production by irreversibly binding the Na + H + ATPase located on the surface of gastric parietal cells.

In one Indian study, PPI was used in 66.6% of the patients. Such rampant use of PPI costs almost 10% to 20% of total expenditure on medicines spent by patients. Many physicians were found to be ignorant of the adverse effects of PPI associated with inappropriate prescribing of the agents. (1,2,3)

PPIs
( including Pantoprazole, Omeprazole, Rabeprazole, Lansoprazole etc)
can be safely used daily for 14 days with no more than 3 such treatment courses in a year. However, the concern is that they are used/prescribed frequently ignoring the detrimental effects of chronic use of these medications.
The administration of short-term PPI is usually well tolerated. Prolonged use of PPIs has, however, been noted to raise the risk of infection, osteoporosis, and other severe adverse reactions such as hypomagnesemia, fractures etc.
Magnesium deficiency
US FDA issued a warning in 2011 regarding the risk of hypomagnesia after chronic use of PPI. Low amounts of magnesium can lead to muscle stiffness, spasm, arrhythmias, and seizures. Hypomagnesemia treatment includes supplements with magnesium. However, in people who keep going to use PPIs, this does not necessarily resolve hypomagnesemia. As per the FDA, Hypomagnesemia occurrence is possibly minimal for a course of PPI for 2 weeks up to 3 times a year. Nevertheless, PPIs that are administered at a higher dosage for 6 months, can result in magnesium deficiencies.
Physicians and clinicians should recommend assessment of serum magnesium especially in patients likely to be on these medicines for extended periods of time, and other patients taking PPIs with medicines like digoxin, diuretics, or medicines that could induce hypomagnesemia. This is particularly necessary for people receiving digoxin since low magnesium will enhance the risk of severe adverse events such as arrhythmia. (4)
Risk of Bone fractures
A retrospective observational analysis published in Nature found that patients with type 2 diabetes on chronic PPI use, irrespective of dosage, demonstrated a 40 percent higher risk of hip fracture relative to non-users with type 2 diabetes. (5)
Vitamin B12 deficiency
In a major case-control analysis reported in JAMA, vitamin B12 deficit was more observed in people who received PPI for more than 2 years, and the amounts of over 1.5 pills a day were directly correlated with the disorder. Vitamin B12 deficiency if not treated can lead to dementia, neurocognitive damage, anemia, and many other health issues. For distal -ileum absorption, gastric acid is required to release vitamin B12 from dietary proteins. Nevertheless, in individuals consuming PPIs, vitamin B12 concentrations are not regularly monitored. (6)
Resistant Diarrhea
PPIs may be linked to an increased risk of Clostridium difficile infection, which has high morbidity and mortality. Diagnosis of Clostridium difficile should be suspected in patients on PPI presenting with non-resolving diarrhea and abdominal discomfort. FDA advised discontinuing PPI in such patients.
The vegetative form of Clostridium difficile generally survives in an alkaline environment after PPI use. Moreover, altered gut microbial habitat makes the patients susceptible to develop such infections. (7)
Diabetes
Recently published study in Gut, active PPI users have a 24% greater chance of developing diabetes compared to non-users, as well as the risk of developing diabetes rose with the length of PPI use. Thus, when recommending PPIs, particularly for long-term usage, precaution is advised. (8)
Renal dysfunction
Patients consuming PPI are more likely to develop AKI and CKD than nonusers. Studies have corroborated the findings in people taking PPIs twice per day as opposed to once a day dose. (9)
Short term use of PPI may be beneficial for the patients when clinically indicated. However, its chronic use is certainly associated with its harmful effects. With the backdrop of all these existent studies of PPI (and more undergoing studies) highlighting its adverse effects, it is the need of the hour to modify our practice of prescribing PPI which has become one of the most commonly bought over the counter drugs. At the same time, it has become imperative to impart adequate patient education regarding the possible adverse effects associated with PPI. A well-informed clinician can only change the patient's practice of routinely taking PPI as over-the-counter drug.
References –
1. Biswa Mohan Padhy, Hemant Singh Bhadauria, Yogendra Kumar Gupta, "Attitude and Knowledge of Indian Emergency Care Residents towards Use of Proton Pump Inhibitors", International Scholarly Research Notices, vol. 2014, Article ID 968430, 6 pages, 2014. https://doi.org/10.1155/2014/968430 .
2. Omkar Prasad Baidyaet al. Usage pattern of Proton pump inhibitor among resident doctors in a tertiary-care hospital of Manipur. International Journal of Pharmacological Research 2017; 7(07): 144-147.
3. Verma N, Tayal V, Roy V. Proton Pump Inhibitors: Prescribing Practices, Appropriateness of Use, and
Cost Incurred in a Tertiary Care, Public, Teaching Hospital in New Delhi, India. MAMC J Med Sci [serial online] 2019 [cited 2020 Oct 8];5:113-20.
4. Florentin M, Elisaf MS. Proton pump inhibitor-induced hypomagnesemia: A new challenge. World J Nephrol. 2012;1(6):151-154. doi:10.5527/wjn.v1.i6.151
5. Chou, Y., Jiang, H., Chen, C. et al. Proton pump inhibitor use and risk of hip fracture in patients with type 2 diabetes. Sci Rep 10, 14081 (2020). https://doi.org/10.1038/s41598-020-70712-9 .
6. Gomm W, von Holt K, Thomé F, et al. Association of Proton Pump Inhibitors With Risk of Dementia: A Pharmacoepidemiological Claims Data Analysis. JAMA Neurol. 2016;73(4):410–416. doi:10.1001/jamaneurol.2015.4791.
7. Shimura S, Hamamoto N, Yoshino N, et al. Diarrhea caused by proton pump inhibitor administration:
comparisons among lansoprazole, rabeprazole, and omeprazole. Curr Ther Res Clin Exp. 2012;73(3):112- 120. doi:10.1016/j.curtheres.2012.03.002.
8. Yuan J, He Q, Nguyen LH, et regular use of proton pump inhibitors and risk of type 2 diabetes: results from three prospective cohort studies. Gut Published Online First: 28 September 2020. doi: 10.1136/gutjnl-2020-322557
9. Lee H.J. Lee H. Oh S.H. et al. Chronic kidney disease (CKD) patients are exposed to more proton pump inhibitor (PPI)s compared to non-CKD patients. PloS One. 2018; 13e0203878