Meditrina Hospitals, Haryana Govt Launch 4 PPP Model Cardiac Care Centres at Rs 45 Crore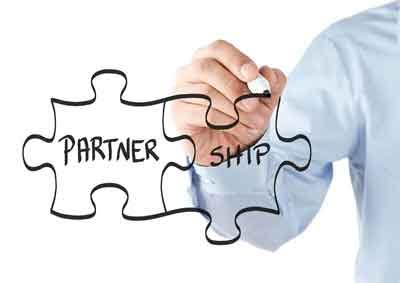 CHANDIGARH: Kerala-based Meditrina Hospitals, promoted by Interventional Cardiologist Dr N Prathap Kumar, has launched 4 (four) super speciality cardiac care centres across the State of Haryana under PPP (Public Private Partnership) , with a target to provide much affordable advanced cardiac care services including complex angioplasties and cardio thoracic surgeries to the needy and underserved patients of the tier-2 and tier -3 cities of Haryana and neighbouring states.
As per the understanding, Dr Prathap Kumar and Meditrina Hospitals will set up and operate advanced cardiac care facilities within Government Civil Hospitals at Ambala Cantt., Panchkula, Faridabad and Gurgaon at an estimated investment of INR 45 cr. Each centre would be staffed with 3 full time cardiologists, 3 medical officers, 25 staff nurses, 15 paramedical and administrative staffs. While the government provides the infrastructure, electricity and water supplies, Meditrina Hospitals will be responsible for setting up and manage Cath lab and other medical infrastructure as well as manpower. Dr. N. Prathap Kumar's services also will be available at these centres on select days, especially to handle complex angioplasties. Agreements to this effect have been signed mutually between the heads of these civil hospitals and Meditrina Hospitals' management this week.
"These centres offer angioplasty treatment including the cost of the stent absolutely free to all Govt. health card owners as well as to BPL category patients of Haryana state. Others can avail the same treatment at Rs. 50,000, which is mere 50% of the cost for similar treatments across Govt.sector hospitals in India. This is a novel initiative by Govt. of Haryana to extent quality cardiac care to the needy and we expect at least 5,000 patients benefit out of this scheme in the year one itself," says Dr. N. Prathap Kumar, Chairman & Managing Director of Meditrina Hospitals.
Meditrina Hospitals has been pioneers in the SIH (Speciality in Hospital) . The concept evoked considerable national interest when Avnish Bajaj led Matrix Partners India closed the first-round institutional equity funding of $6 million at Meditrina for a significant minority stake in 2013. The first ever SIH under PPP across ESIC (Employee's State Insurance Corporation) Hospitals was launched by Dr. Prathap Kumar at Kollam, Kerala in 2013. "SIH at ESIC offers high end cardiac care facilities including cardiac interventional unit, non-invasive lab, ICCU and 24/7 specialist's care; and has done 2,600 angioplasties during the past 3 and half years with 98% success rate. 30% of these cases were complex, which otherwise would have gone for CABG or left untreated," says Dr. Manju P.N, Chief Executive Officer, Meditrina Hospitals.
Meditrina Hospitals also operates an SIH cardiac care facility at Indira Gandhi Memorial Hospital, Republic of Maldives, under PPP . "This was the first such cardiac healthcare facility available to the islanders and it could help saving many valuable lives by providing critical primary angioplasty during its past 10 months' operations. Since inception the unit has done 500 angioplasties with a success rate of 99.60%; one third of the cases handled here were complex or rejected from hospitals in India, Sri Lanka or Indonesia," Dr. Manju P.N. said.