Meghalaya Health Minister donates his one-month salary to Kerala CM Fund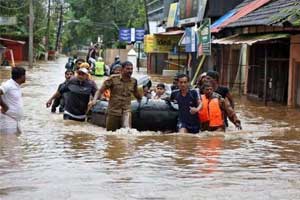 Shillong
:  Meghalaya Health and Family Welfare Minister, Alexander Laloo Hek on Saturday donated his one-month salary towards the Kerala Chief Minister's Flood Relief Fund.
Hek handed over a cheque for Rs 2,04,000 to Kerala Chief Minister Pinarayi Vijayan at the latter's office in the State Secretariat in Thiruvananthapuram.
"It was well received by the Kerala Chief Minister who expressed his gratitude to Hek. He expressed hope that the already existing warm and cordial relations between the people from 'God's own Country' and those from the 'Abode of the Clouds' will only grow stronger," a government statement said.
Read Also : Kerala Floods: Medical Fraternity Comes in Support