Member countries of WHO SEARO reiterate commitment to End TB by signing 'Delhi End TB Summit Statement of Action'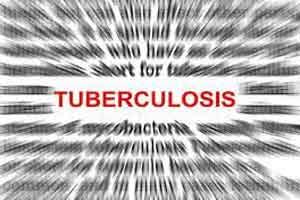 New Delhi:
"India stands committed to its 'TB- Free country' resolve by 2025. It shall also extend all support to member countries of WHO SEARO region in meeting their respective goals of becoming TB- free".
This a was stated by Shri Jagat Prakash Nadda, Union Minister of Health & Family Welfare as countries participating in the Delhi End TB Summit, signed and adopted the Statement of Action at the end of the Summit, here today. "It is an opportune moment for India to co-host the Delhi Summit, as the world galvanizes its efforts to end TB by 2030", the Union Health Minister stated.
India shall also set an example for other countries by itself freeing of Tuberculosis by 2025, he added. The highest political commitment was reiterated yesterday with the Prime Minister Shri Narendra Modi inaugurating the global Delhi End TB Summit at New Delhi, and demonstrating the willingness and resolve of the Government to make India free of tuberculosis by 2025, five years ahead of the global target.
The Delhi End TB Summit Statement of Action identifies the roles, responsibilities and directions of the member countries of WHO SEARO region to make their countries free of this scourge. It commends the increased attention, investments and efforts directed at tackling the region's major burden of tuberculosis, and notes that the response has strengthened further as a result of the Delhi Call for Action, a strategic, action-oriented roadmap initiated by the countries on 16th March, 2017. The Statement also expresses concern that most low-burden countries are yet to establish last mile programmes for the early ending of TB, and reiterates the firm intent "to implement a response in each of our nations that is demonstrably adequate for ending TB by 2030 and meeting milestones for 2020 by collectively reaching out to the missing 2 million BT cases and 150000 multidrug-resistant cases"; and therefore unanimously commits to "actualizing and intensifying essential actions already agreed upon in the Delhi Call for Action".
The following priorities have been finalized:
"LEAD implementation of the national TB responses in countries- by an empowered national initiative that monitors progress in reaching End TB targets to the highest levels of government in Member States."


The Multisectoral and empowered national initiatives in Member States would engage various government departments, the private sector and civil society-including members of the affected community-in monitoring progress and collectively addressing gaps and challenges, reporting to the Office of the Head of Government (eg. Prime Minister's Office) under the close supervision of the Cabinet of Ministers or inter-ministerial equivalents. A national accountability framework will accordingly be established.


"INCREASE budgetary and human resource allocations by governments as well as by their global, domestic and other partners so as to ensure that national TB plans are fully funded."
"ENABLE the best possible care to each and every person, including migrants, the aged and other high-risk populations, living with any form of TB including drug-resistant TB/ HIV co-infections."
"SUPPLEMENT medical care for TB with social and financial protection in a holistic manner."
The Statement of Action further states: "We the Health Ministers and delegates of the WHO South- East Asia Region, unanimously make these detailed and fare-reaching commitments so as to operationalize the roadmap of the Delhi Call for Action 2017. By ensuring rapid, concrete and measurable progress on these actions, each and every Member State and partner in the Region will finally bring the ending of TB within reach."
Secretary (HFW), Ms. Preeti Sudan stated that Government of India at the highest level has already issued a clarion call for ending TB by 2025, well before the global goals. She said that India has demonstrated our resolve by our increased budget allocation, periodic review at the Prime Minister's level, regular review by the Minister and are working towards our goal with a missionary zeal. She further stated that in order to ensure that goals are fulfilled, a multisectoral strategy needs to be adopted which shall form the key to countries' framework. She also highlighted the critical role of research, active case finding, gender sensitivity, smart patient tracking, experience based learning, innovations in designing implementation approaches. She laid emphasis on partnerships with communities, civil society and patients themselves for taking this fight forward.