MNJ Hospital relay short films on cancer prevention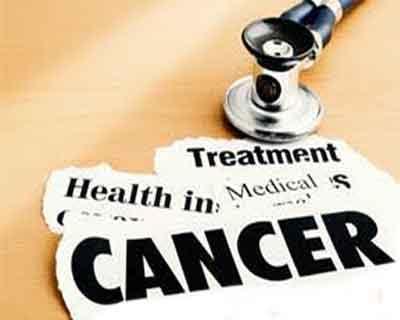 Hyderabad: In a first-of-its-kind initiative, the state run MNJ Institute of Oncology and Regional Cancer Centre will be sporting a new corporate look with four large LED TVs screening short motivational stories of cancer survivors along with short films that will talk about prevention of Cancer. The 'Cancer awareness through LED Screens' initiative is a CSR partnership program between SBI Life Insurance and City based NGO, Helping Hand Foundation which runs patient care center in the state run Cancer hospital since 2016.

"We are happy that CSR initiative like this will help us spread the word of successful cancer treatments done at the hospital, which is very important as we treat almost thousands of new cases of cancer and we want more people to benefit from our services", said Dr. N. Jayalata Director MNJ Cancer Hospital on the sidelines of the launching of LED screens here on Monday.

The Out Patients Department (OPD) at MNJ Cancer hospital is visited by 600 – 700 cancer patients everyday along with a equal number of relative attendants. Helping Hand Foundation (HHF) in association with SBI Life Insurance have facilitated the social messaging initiative, where anxious cancer patients and their relatives will comforted by short motivational success stories of cancer survivors.

On the sidelines of the launch, SBI Life Insurance Regional Director (Telangana), Anil Bhatt, said we hope this new initiative of driving home socially relevant messages will boost patients confidence in public health and more patients will come forth for treatments.

SBI Life also donated a state of the art brand new Ultra Sound Machine to MNJ Cancer Hospital.

"HHF which will produce and run this short films on the LED screens to promote cancer awareness, prevention, survivor stories to boost public confidence in government cancer hospital besides busting cancer myths through these short videos," said Mujtaba Hasan Askari, Helping Hand Foundation President.

The Online Campaign on LED Screens will initially focus on Prevention of Head and Neck Cancer which is showing a high incidence in the city – include Cancer of Oral Cavity, Bucal Mucosa, Hard Palate, Tongue, Pharynx, Oropharynx, hypopharynx and Larynx.