Mohalla clinics help to cure 97 per cent of patient's problems: Kejriwal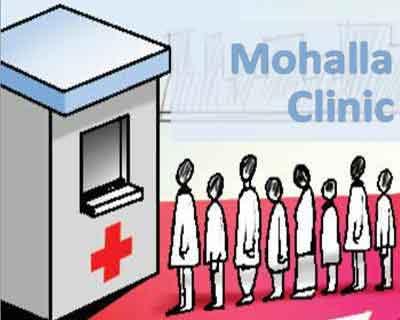 Delhi Chief Minister Arvind Kejriwal said 'mohalla' (community) clinics set up by his government help in taking care of 97 per cent of the problems that patients come with and 1,000 of them will come up by the end of this year.
In his address during the Delhi Assembly Lecture Series' inaugural talk on 'Water and Farm Crisis in India' delivered by veteran journalist P. Sainath, he said that the government will be launching 150 poly-clinics in the state, which will be little bigger than mohalla clinics and have more facilities.
"The patients who come to the mohalla clinics, 97 per cent of their problems are cured here. For the rest three per cent, they have to go to the hospitals. These clinics and polyclinics have replaced the dispensaries which had already collapsed," Kejriwal said talking about the three-tier system of health infrastructure in Delhi.
"About 212 tests are are done at these clinics free of cost and the medicines are given free of cost," he said.