Monkey, Dog Menace at AIIMS: Maneka Gandhi offers help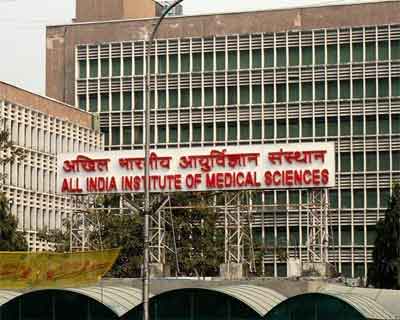 New Delhi: The resident doctors association of the AIIMS have sought Union minister Maneka Gandhi's intervention in keeping patients and staff safe from the attacks of dogs and monkeys at the institute's premises.
In a letter to Gandhi, Harjit Singh Bhatti, president of the AIIMS RDA, stated that there has been a steep increase in the number of dogs and monkeys in the hospital premises and that the patients are being attacked by them on a regular basis.
"As you are an animal rights activist, we RDA AIIMS want to put forward few points before you and seek your intervention in the interest of general public and staff in particular," the letter said.
"Many of the patients are being attacked and have suffered serious injuries due to monkey or dog attacks in the recent past. It is a routine that 3-4 persons (including patients/doctors/students/professors) per day and around 100 persons per month are being bitten by these animals and are receiving anti-rabies vaccine from our emergency medicine department," it said.
The RDA said that they accept that the premier institute is the natural habitat of these animals and they cannot be relocated to some other place but the poor and helpless patients and their attendants are at risk of rabies.
"We seek your intervention and suggestion into this matter that how we can keep our patients safe from these animal attacks," Bhatti said.
The doctors had complained about the persistent dog and monkey problem on the premises when the Union Women and Child Development minister was admitted to the All India Institutes of Medical Sciences in June last year.