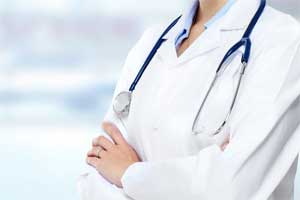 LONDON: Britain's citizens back a more liberal visa regime for overseas doctors and medical staff from countries like India to meet the shortage of the UK's state-funded National Health Service, according to a new survey released on Tuesday.
The poll by YouGov on behalf of the UK campaign group '38 Degrees' found that only 14 percent of Britons back the present policy on visas for the NHS staff, who are subject to an overall monthly cap. As many as 71 percents of those surveyed said that the UK should instead decide on visas for NHS staff "based on what the NHS needs".
The poll, conducted earlier this month, came soon after it had emerged that hundreds of Indian doctors are being denied visas to come and work in the NHS despite an ongoing medical staffing crisis in the country.
................................ Advertisement ................................
They were denied the visas despite being recruited by NHS Trusts to fill shortages due to the monthly quota on Tier 2 visas for skilled professionals being over-subscribed.
The cap under the Tier-2 visa category to allow companies to bring in professionals from outside the European Union (EU) is set at 20,700 per year, with a monthly limit of around 1,600.
................................ Advertisement ................................
Until December 2017, that limit had been exceeded only once in almost six years but since then that limit has been breached nearly every month.
The NHS has been hard hit by this cap, with experts lobbying the government for flexibility on the rules.
Dr. Chaand Nagpaul, chair of the British Medical Association Council (BMA), called for a more "flexible" immigration system which does not end up turning away doctors desperately needed to fill staff shortages in the NHS.
"The Tier-2 visa quota has been reached for the fifth month in a row, yet there are still more than 100,000 NHS posts unfilled, with vacancy rates rising. At a time when the NHS is under enormous strain and struggling to fill positions, the current visa restrictions and arbitrary caps for non-EU workers entering the UK are inexplicable and threatening patient care and safety," he said.
"We as an organization have supported the Health Education England (HEE) initiative to bring doctors in from India on a learn and return basis, which addresses the acute shortage faced by the NHS. But the Home Office has been absolutely bureaucratic and are stopping these doctors from coming in," said Ramesh Mehta, president of the British Association of Physicians of Indian Origin (BAPIO).
In other fields as well, experts warn that access to overseas professionals remains crucial for the growth and development of the UK economy.
The UK Home Office, however, says that while it recognizes the "contribution" of international professionals, it is important that the country's immigration system ensures that employers look first to the UK resident labor market before recruiting from overseas.
UK Health Secretary Jeremy Hunt recently indicated plans to lobby UK Home Secretary Sajid Javid for special visas for NHS and social care staff.
The YouGov poll suggests the British public would be in favor of such a move.
"The government's approach to the NHS staffing crisis is wildly out of step with what the public wants them to do," said Trish Murray, member of the 38 Degrees campaign group.
Author Details
Medical Dialogues Bureau consists of a team of passionate medical/scientific writers, led by doctors and healthcare researchers.  Our team efforts to bring you updated and timely news about the important happenings of the medical and healthcare sector. Our editorial team can be reached at editorial@medicaldialogues.in. Check out more about our bureau/team here
................................ Advertisement ................................
1 comment(s) on More visas for Indian doctors: UK public shows support