MP central JDA begins its "Asahayog Andolan" from today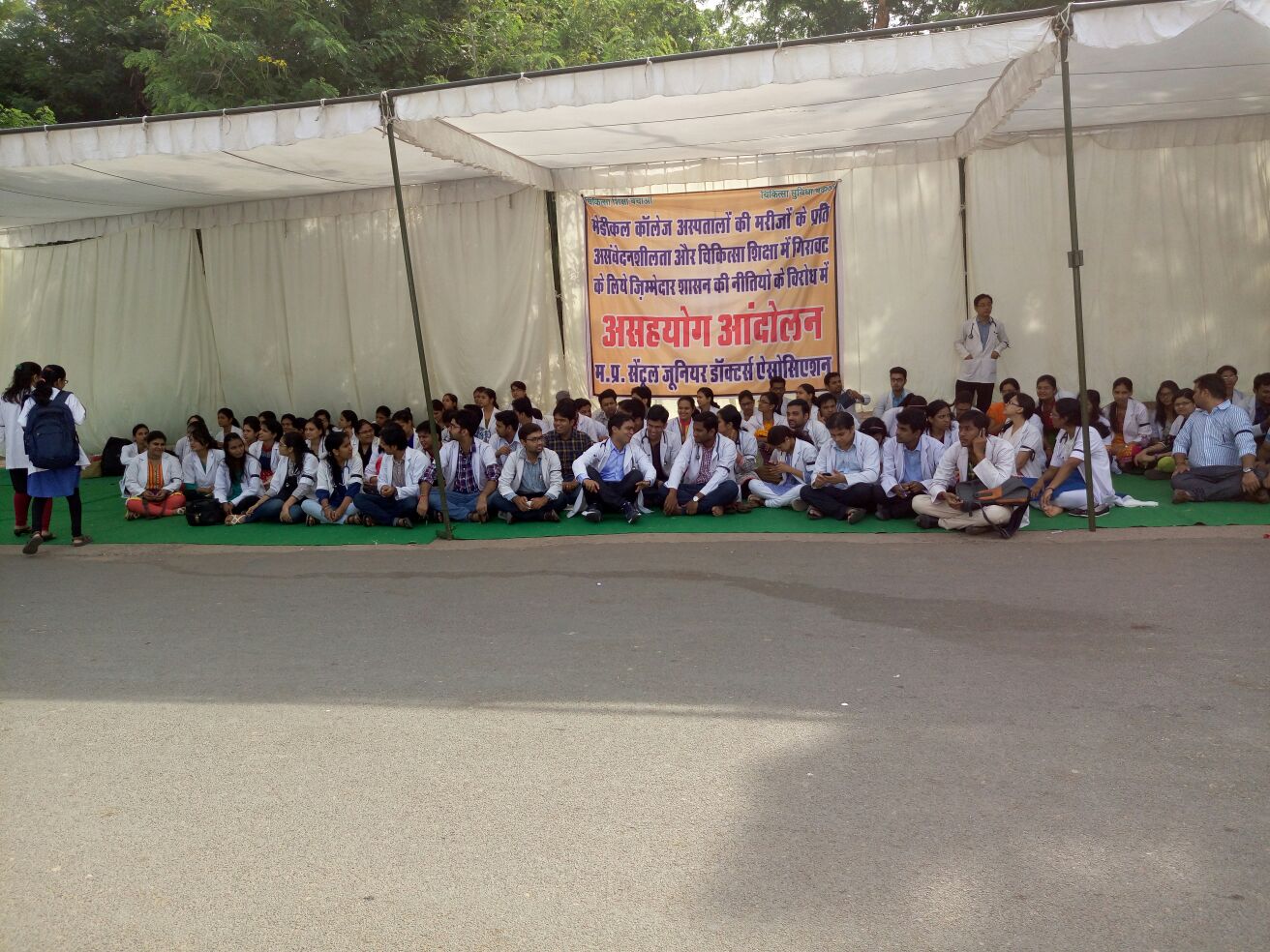 MP central JDA with around 1200 junior doctors across 5 medical colleges and hospitals  of Madhya Pradesh have started their " Asahayog Andolan" ( Non-cooperation movement) from today. Under this the resident doctors are running a
parallel OPD
in their respective hospital compounds, providing the same services, yet not under the hospital premises and banner. This acts as a mark of defiance against the system , which has not responded to the demands of the doctors yet.
Earlier, the MPC JDA had written a letter to the CM asking for his intervention in the said matter.
As told by Dr Vivek Patel of Gajra Raja Medical College,Gwalior this move seems not to be having much impact. "The hospital authorities are simply directing the patients outside to the compound. Moreover, we have heard they have begun the termination process of the doctors, and that they are in touch with the DME for the same. But we know these are just tactics to scare us to stop the strike.We are determined in our resolve."
Here are a few images from the DAY 1 of the said strike