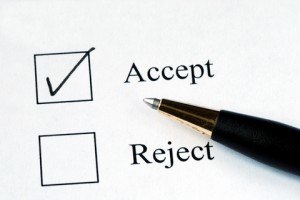 Chennai: In a shocking revelation, the director and superintendent of Regional Institute of Ophthalmology in Elmore, Dr K Sridhar recently came out accepting to police authorities that he had demanded and the bribe of Rs 500 from a visually impaired person for issuing medical certificate
His admission is in stark contrast to his earlier denial. Medical Dialogues team had earlier reported that the 7-minute long video was released by a citizens rights group showing Dr Sridhar, demanding Rs 500 from a visually challenged person as a fee to issue the certificate. The video also shows that the patient, telling that doctor that he does not have enough money, to which he is asked to get one of his friends to transfer the remaining sum. The man is then seen handing Rs 200 to what seems to be the 'doctor's assistant who in turn, hands him the certificate.
On release of the video Dr Sridhar had earlier denied the charges and said that the video was fake and he did not demand any bribe for issuing a medical certificate.
Responding to the video, the police had filed the case under the Prevention of Corruption Act 1988 section 7, 13(2) read with Section 13(1)(d). The DMER had also recommended the suspension of the doctor.
Read also: Caught on Camera: Medical Superintendent taking bribe from Blind Patient
While speaking with the TOI, a source from Directorate of Vigilance and Anti-Corruption (DVAC)  said, during the inquiry, Sridhar admitted to receiving the bribe of Rs 100 or Rs 200 from beneficiaries while issuing certificates and said he did not maintain any record in this regard.
Being an employee of a government hospital Dr Sridhar was not supposed to collect money from beneficiaries and any amount to be collected had to be collected by Jothi Ramalingam, an assistant in his office.
The DAVC further inquired the case and came to know about the whole bribery process prevailing in the medical departments. The DVAC officials further informed there was indeed a nexus of doctors and officials at the hospital for issuing medical certificates only on bribes. TOI reports that allegedly there are two medical boards at the hospital. At the first regional medical board level, persons referred from other office are tested by a single medical officer and a fee of Rs 60 is collected. Half of this is paid to the officer. The special medical board is constituted for persons referred by other offices wherein three medical officers verify the patients. Of the Rs 200 collected from the patients, Rs 50 each is paid to the medical officers.
0 comment(s) on MS of Govt eye hospital admits to taking bribes from patients, booked