Tamil Nadu: MSRB to recruit 1,637 doctors, government tells High Court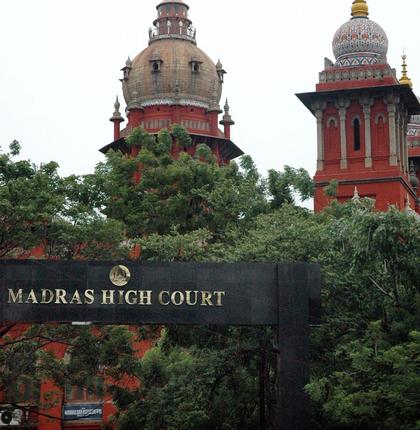 Madras: The Medical Services Recruitment Board (MRSB) set by the state government for medical recruitments will be appointing 1,637 doctors within government run hospitals across the state soon.

The notification for the same has been issued under the categories 414 Assistant Surgeons (speciality) and 1,223 Assistant Surgeons (general) on October 20 and November 10 respectively, reports The Hindu.

The state government informed the Madras High court on its decision concerning the appointment through MSRB, as the court had earlier directed the state to provide information on why many posts of doctors were lying vacant in government hospitals. This came up during the hearing of a public interest litigation petition (PIL) filed alleging severe shortfall of medical practitioners (doctors) in the government run institutions. The petition was filed in Virudhunagar district.

The judges also asked for information on availability of haemodialysis machines in government hospitals.

A special government pleader, M Govindan explained before the court that MSRB was constituted by the government on January 2, 2012 for speedy medical recruitments, while at that point of time, there were more than 250 categories of posts with a sanctioned strength of approximately 54,000 personnel under the control of Health and Family Welfare Department.

Working on the need to include more staff of doctors in government medical institutions, the state government had directed an order on January 29, 2013 to fill up 2,159 vacancies of medical officers that included 911 general physicians (MBBS), 1,163 specialists and 85 dentists.

This year on October 20, another notification came out, to recruit 414 specialists, including 138 obstetricians and gynaecologists, 91 anaesthetists, 22 general surgeons, 16 pathologists, 15 anatomists, seven paediatricians and four pharmacologists.

MSRB also issued another separate notification for the filling up of vacant positions of 1,223 Assistant Surgeons (general) on November 10.  The examination date for these posts is scheduled for January 22.

However, concerning posts of nurses in government hospitals, the SGP stated that no vacancy for the post of staff nurse (Regular), in government hospitals were there and 13,187 sanctioned posts had already been filled. On contrary, it was found that 2,922 of the 11,799 Staff Nurse (contract basis) posts were lying vacant.

Information on Dialysis Machines:  

The Ministry of Health and Family Welfare sanctioned money for procurement and funding of dialysis machines in government run hospitals and institutions by the state government on June 14 this year.

SGP said that a number of 31 out of 33 machines in Rajiv Gandhi Government General Hospital and 23 out of 25 in Government Stanley Hospital in Chennai were functional.

On the other hand. the condition of dialysis machines was not good at the Thoothukudi Government Medical College Hospital, where only one of the four machines was in working condition.

The government has been installing one machine for dialysis each in government medical college hospitals in Theni and Dharmapuri.

He also showed to the court, September 10 proceedings of the Mission director, state Health Mission, and stated that around 15 dialysis machines were transported to District Headquarters Hospitals in 2015-16 and 102 machines were proposed to be procured by the government for other 20 government medical college and hospitals including 31 district headquarters hospitals.

The judges after seeing the records directed the High Court Registry to post the case along with another PIL petition that asked for better dental care facilities in government run hospitals. The Court further adjourned the hearing till November 23.