Mumbai: Kokilaben Dhirubhai Ambani Hospital gets JCI accreditation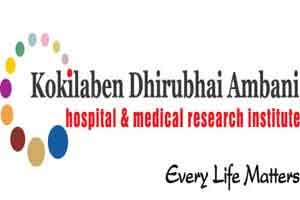 Mumbai: The Kokilaben Dhirubhai Ambani Hospital here has secured The Joint Commission International's USA Gold Seal of Approval accreditation as a symbol of quality and commitment to very high standards and safety of the patients, it was announced.

With this, the seven-year-old KDAH becomes the only hospital in Mumbai and the only other in the country to have all the four major accreditations - NABH, NABL, CAP and now the JCI.

For this, it underwent a stringent on-site survey last month by an international team of specialists from the US, South America, Europe and Far East, and their evaluation covered effective clinician and interdisciplinary teamwork to ensure coordinated and comprehensive patient-centric care keeping quality and safety of the patient in focus.

The JCI, awarded for three years, sets protocols for accredited hospitals to ensure patients receive timely and appropriate treatment leading to improved patient outcomes, greater satisfaction and reduced overall costs, educating patients in all aspects of the ailments and treatment protocols.

"Kokilaben Ambani Hospital is delighted to receive the JCI certification from the premier healthcare quality improvement and accreditation body in the US. It has further enthused the entire team to provide an all-round comprehensive and well-coordinated treatment regime to all care receivers," said KDAH chairperson Tina Ambani, whose attention to detail and unwavering faith in the credo "Every life matters" are visible across all facets and operations of the hospital.

JCI's Accreditation and Certification Operations division COO Mark G. Pelletier commended the KDAH for "successfully achieving this certification and for its dedicated to become a quality improvement organisation".

KDAH operates under a full-time specialist system ensuring a round-the-clock availability of specialists and access to dedicated consulting specialists and has 15 centres of excellence, 26 speciality departments, 20 super speciality Clinics and five support groups.