Mumbai: MMC Suspended Surgeon appeals to High Court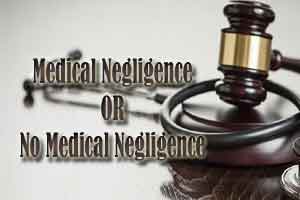 Maharashtra: Dr Nitin S. Rathaney, a general surgeon from Sushrusha Hospital at Mulund was issued a suspension order (of two years) by the Maharashtra Medical Council (MMC) in March 2016 for his alleged involvement in a medical negligence case.
The latest update on the case confirms that he has now approached the Bombay HC against the decision of the MMC. The case is scheduled to be heard in the court today.
The doctor has pleaded innocence in a case filed by a 63-yr old Chandrakant M. Kulkarni who alleged medical negligence in an operation. MMC took note of the plea by Mr Kulkarni after he registered his case with the council on April 16, 2015. Only after considering all medical proffs in the case, did the MMC suspend the doctor's registration number.
Dr Rathaney has approached the court now pleading innocence.
However, MMC has commented strongly against the decision of Dr Rathaney to approach the HC implying that mostly the doctors who are found guilty do this, and also accuse the council for defaming them. The usual approach is presenting the case from different angles in the court. However, our lawyers are prepared to handle the case in the court, implied a source.
Further details on the exact nature of the case as reported by
The Asian Age
reveal that Mr. Kulkarni has been carrying around a big sterile bag wrapped around his stomach that collects his stool, for four years. In 2012, Mr Kulkarni had consulted Dr Rathaney with complaint of constipation. The doctor asked him to get operated upon for colon cancer. And following the doctor's advise, Mr Kulkarni went ahead with the surgery even before the biopsy results were out. Three days later, his stitches went awry and opened up and Mr Kulkarni went into coma.
But after gaining consciousness and being discharged from the hospital, he consulted other doctors. "I was shocked to know that I never had cancer. But as the doctor wanted to go abroad after my surgery, he did not wait for the biopsy reports and conducted the surgery. So far, I have spent more than Rs 5 lakh on my treatment," said Mr Kulkarni.