Mumbai: PMO seeks action on Ayurveda Doctor becoming MMC registrar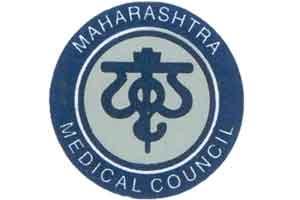 Mumbai: Hue and cry had broken in the allopathic community of the state, when Dilip Wange, an ayurvedic practitioner, was appointed registrar of the
Maharashtra Medical Council
. The appointment, which had been made by the government, saw strong objections, with the IMA, Maharashtra State branch writing to the Prime Minster's office seeking intervention.
The PMO has now taken cognisance of the complaint made by the IMA, and is reported to have written to Chief Secretary, Maharashtra government, directing  'appropriate action'.
"I am desired to forward herewith a letter/gist of oral representation dated 23/06/2016 received in this office from Dr Parthiv Sanghvi for action as appropriate. Reply may be sent to the petitioner and a copy of the same may be uploaded on the portal," said Alok Suman, Section officer of Prime Minister's Office, in the letter, a copy of which was sent to Dr Parthiv Sanghvi of the Indian Medical Association.
Doctors in Mahashtra had taken strong objection to the appointment of Dilip Wange, stating that while the community had been fighting long battles including legal battles against the issue of crosspathy in the state, the government had gone and appointed an ayurvedic practitioner as the registrar of the state medical council, a complete anti-climax to their cause.
"Maharashtra Medical Council and the Medical Council of India are both opposing crosspathy (ayurveda and homoeopathy practitioners prescribing allopathy medicines). There are various cases pending in the court. At this juncture, we are surprised that charge of Maharashtra Medical Council has been given to a registrar from Maharashtra Council of Indian Medicine (MCIM), a council for ayurveda, siddha and nani practitioners," the IMA letter stated.
The letter further stated that the-Maharashtra Medical Council's fiveyear term ended on May 21, 2016 and that the state government was yet to notify when elections will be held at the council states Mumbai Mirror.
Read Also : 
Maharahstra: Doctors fume as Ayurveda doctor appointed Registrar of MMC