Mumbai:Doctor loses license for 5 years for false post-mortem report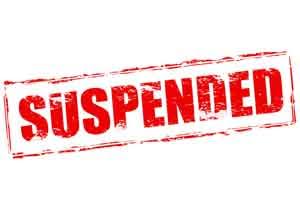 Mumbai: Maharashtra Medical Council has ordered the suspension of the medical practising license of Dr Pankaj Gajre after he was found guilty of giving an erroneous report of post-mortem of a KEM medical graduate as " Natural ". This is said to have misled the police and out a stop to an investigation of murder by them.
The case goes back to the year 2010, when Dr Mukund Kedia, an MBBS graduate at KEM ( Parel) Hospital was found dead under mysterious circumstances in his car. The family had alleged murder and filed a case for the same. However, the post mortem report from the concerned forensic doctor Dr Gajre  stated that the death had taken place due to a Coronary Artery Disease ( Natural Causes). This was alleged to have been given despite various hints of an unnatural death including injuries, bleeding from the mouth and clenching of tongue between teeth. With the report, the police is alleged to have immediately slackened on their investigations.
The family immediately alleged negligence on the part of Dr Pankaj Gajre demanding further probe.Gajre, an MBBS graduate, was on duty at Cooper Hospital's state-run mortuary, and had alleged to have carried out the autopsy without assistance from seniors. "He first told us that my son has consumed something corrosive that burnt his esophagus, which surprisingly was not mentioned in the autopsy report. We were later shocked to find out that 'heart attack' was given as the cause of death," said the father to TOI. He said an appropriate autopsy report would have set the cops on the right trail to catch the culprits.
A further probe by forensic experts from KEM, Sion and JJ hospitals said the signs were akin to ''asphyxiation due to smothering'' deaths.
This finding finally led to the suspension of Gajre by MMC. MMC president Dr Kishor Taori said the quasi-judicial body has taken a tough stance as it was a rare case. "Prima facie, there was gross negligence by the doctor. It is also a case of exploiting people's offices. Because of such doctors, good ones also suffer in the fraternity," he said.
Gajre told TOI he would challenge MMC order.  "I stand by my findings that the boy died of natural causes. So many youngsters are getting heart attacks nowadays. There was no ulterior motive. I wrote in my report what I thought was correct. The injury marks on his body were actually signs of decomposition," he told
TOI
.