Musculoskeletal Ultrasound: An Orthopedician's View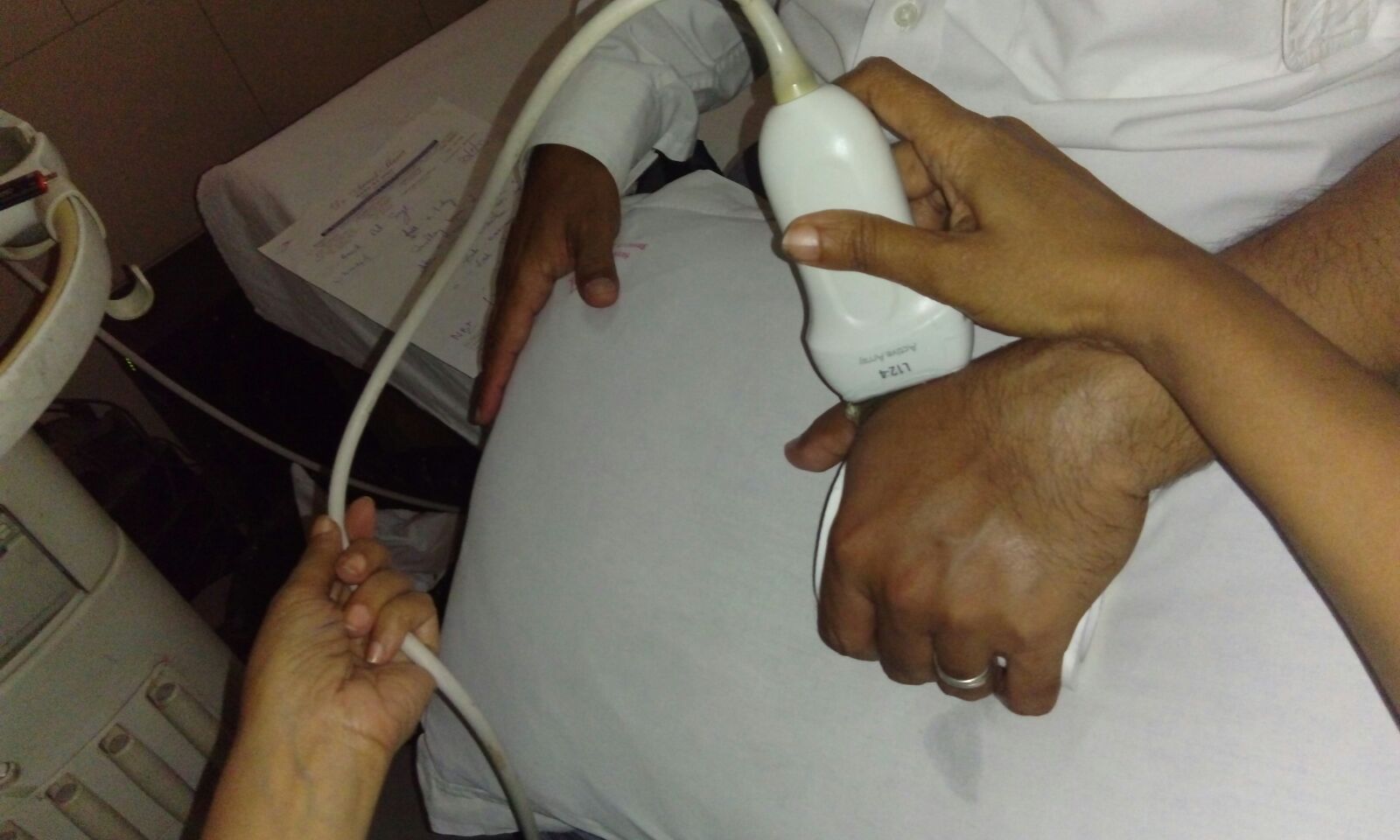 Several times in our practice we orthopedic surgeons need to take assistance of imaging modalities to clinch the diagnosis . When time tested X- ray alone is not adequate, we resort to CT , MRI & now "the new –kid" on the block comes MSK ultrasonography (or Musculoskeletal Ultrasound).
Though I say new kid on the block, this is a modality which has proven itself over the last 2 decades in the West . We in India were very much aware of it, but did not routinely use it in our day to day practice, primarily because of


Lack of awareness of it's potential


& Inadequate training provided to the radiologists in their normal course of their post graduation.


At this juncture, I would like to inform my fellow doctors about the use of this modality.
In my practice, I use this Imaging modality in several situations namely:


Infection of bone, joints and soft tissue- Musculoskeletal ultrasound picks up findings much earlier than an X- ray and can   help in guiding the surgical approach.


Post Operative infection especially in situations where implants and prosthesis are in place, which by  their very presence preclude the use of MRI and sometimes even CT because of the artefacts created by the implants.


Foreign bodies- particularly when the non—metallic foreign bodies like thorns and wooden splinters are present.


Pediatric conditions like occult fractures, epiphyseal injuries, DDH ( Developmental dysplasia of hip) ,septic arthritis. For children, MRI becomes very scary modality because it has a very loud sound with claustrophobic conditions , the kids begin to panic and need to be sedated . CT is a radiation based modality and very harmful to growing skeleton .


Soft tissue tumors – with the help of this modality, we can pick up the extent of the tumor, the vascularity, margins and even do an ultrasound- guided biopsy.


Bone healing- in cases of fracture, where we have doubt on an X-ray, whether the bone has healed or not . Ultrasound can pick up callus (the new bone), which is not seen in an X-ray. Even the vascularity, that is the blood supply of surrounding tissues can be picked up on Doppler color flows of the ultrasound.


Soft tissue injury like cut tendons and also joint pathologies- tendonitis and involvement of tendons of the joints, particularly the shoulder, ankles and knee joint.


Situation where MRI cannot be used like patients with stents, pacemakers, implants, prosthesis or in patients suffering from claustrophobia who panic by name of MRI modality.


Having said everything, one should also know about the limitations of this modality. An MRI is definitely better in deep seated joint pathologies like the knee and conditions like avascular necrosis of the hips, in spine and pathologies of the bone because the ultrasound can't penetrate bone. Also for bony tumours, MRI is better. Sometimes when we are planning a surgery, a three -dimensional perspective to plan a surgical approach needs an MRI.
Moreover, MRI would be preferred in situations, where an orthopedician is not confident of the modality, or for that matter, of the sonologist using the said modality. This particular point, however, is undergoing a sea change in the country now. Majority of ultrasonologists are learning and making use as well as perfecting this modality. Obviously, the modality does score on the ease of availability of ultrasound machine as well as qualified sonologists to perform musculoskeletal ultrasound.
Its now time for the Orthopedicians to start placing faith in this modality. It is important to make ourselves aware and understand the potential of this modality (it's huge). It is important to place faith in our radiologists; start using it more frequently in practice, as it will surely bail Orthopedicians out of various difficult situations.
Dr Anmol Maria,
Sr Consultant, Orthopedics,
Fortis Escorts Heart Institute and Research Centre
Sanjeevan Medical Research Centre
Lions Hospital


President, Delhi Orthopedic Association

Vice President , Musculoskeletal Ultrasound Society, New Delhi

Former Secretary Delhi Orthopedic Association

Founder Member, South Delhi Orthopedic Society