Nadda reviews polio immunisation campaign in Telangana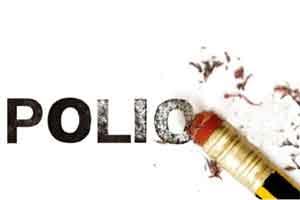 New Delhi : In the wake of the recent polio scare in Telangana, Union Health Minister J P Nadda reviewed the special vaccination campaign being conducted by the state government and said that over 2 lakh children have been immunised against the disease.
The minister assured the state government of full support from the Centre and asserted that "India continues to be polio-free".
"Reviewed the special IPV campaign conducted by Telangana. Appreciate the efforts. Assured full support of GOI (sic)," Nadda tweeted.
"Till now, more than 2.10 lakh children have been vaccinated with IPV in Telangana. About 4.5 lakh vaccines provided by the Centre (sic)," he said in another tweet.
"Firmly reiterate that due to our sturdy surveillance, India continues to be Polio-free. Heartily commend the hard work of the health workers (sic)," the minister said.
The polio virus strain, which was earlier found in a sewage sample collected near the Secunderabad railway station, is vaccine derived polio virus (VDPV), the Ministry had earlier said.
VDPV are rare strain of the polio viruses that have genetically mutated from the strain contained in the Oral Polio Vaccine (OPV).
The Ministry had said the campaign, which started on June 20, will cover high-risk areas of Hyderabad and Rangareddy districts of Telangana, where an estimated 300,000 children will be protected against polio using Inactivated Polio Vaccine.
After the Telangana polio scare, a suspected case of polio was detected in UP's Balrampur district as well which had led the Ministry to initiate a probe.