Nagaland Health Department notifies on malaria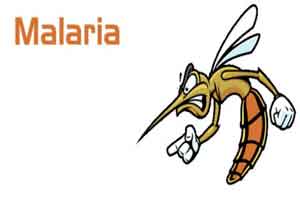 Kohima: The Nagaland Department of Health and Family (DHFW) has notified healthcare providers, NGOs, civil society partners and other stakeholders to inform every malaria case to the Chief Medical Officer, District Vector Borne Disease (VBD) Officer and State Programme Officer to enable epidemiological assessment and institution of preventive measures as required. According to a press release issued by Principal Secretary to the Government of Nagaland Menukhol John has informed that healthcare providers would include clinical establishments run or managed by Government (including local authorities), private or NGO sectors and or individual practitioners under Clinical Establishment (Registration & Regulation) Act, 2010.
It has also requested doctors in Government health institutions and registered medical private practitioners of private hospitals or clinics to immediately inform the office of district health authority of concerned districts, if a confirmed malaria case was reported in their health institute.
On the "treatment policy of malaria", all health care providers, NGOs, civil society partners and stakeholders have been requested to adhere to the revised national drug policy on malaria for treatment of malaria cases. It has informed that administering or prescribing of artemisinin monotherapy for treatment of uncomplicated malaria cases was banned in India since 2009 (Guideline for Diagnosis and treatment of Malaria in India, NIMR).
In line with the Epidemic Diseases Act 1897, Act no. 3 of 1897, the release informed that any person disobeying any regulation or order made under this Act would be deemed to have committed an offence punishable under section 188 of the Indian Penal Code (45 of 1860). For more information, one has been asked to contact State Health Society (SHS), National Vector Borne Disease Control Programme (NVBDCP) Nagaland in the DHFW of Nagaland, the release said.