Nagaland Medical Council seeks action against private clinics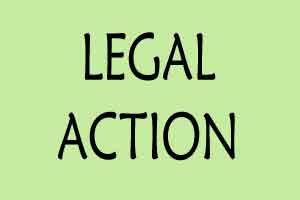 Nagaland: The state health department here has received a plea from the Nagaland Medical Council (NMC) to take necessary action against private health care clinics in Wokha; who have been found running without licenses.

During a recent inspection and a surprise visit by NMC, Dr. Motsuo Memorial Hospital (Wokha district hospital) on February 17 found that six private health care establishments in Wokha were running without licenses. Out of these four were running by government employed doctors.

NMC team visit constituted of the NMC president, Dr.L.M. Murry and three other council members. It was earlier directed by the department of health and family welfare to all private health care institutes in the state to apply for a fresh license or renewal of license from Nagaland Health Care Establishment authority.

As reported by Nagalandpost, it cautioned that any person, who establish or maintain a health care establishment without registration or license under Nagaland Health Care Establishment Act 1997 would be punishable as per the provisions of the Act.

While urging health department to initiate appropriate action on the issue, Nagaland Medical Council  said any complaint that came under their notice would be examine under medical code of ethic of the Medical Council of India (MCI).

As a step forward, it has been further directed by the council to apply for fresh licenses immediately or face the situation of shutting down of their establishments now. In another case, a post graduate degree holder doctor is not on the list of Schedule 11 of MCI. The doctors has been asked to approach MCI directly on the matter.

During its visit, the NMC team has also noted infrastructure deficiencies at Wokha district hospital. It has termed infrastructure as "unsatisfactory", and equipment's not being put to optimum use.  Another important observation was the noted irregularities of the specialists on any given working day. The surgeon and the anesthetist were not available on the same day-on normal working days, Nagaland Medical Council has implied in its statement.