Narayana Hrudayalaya comes to Delhi with Dharamshilla Cancer Hospital deal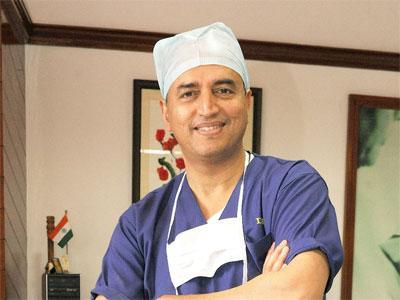 New Delhi: Marking its entry into the healthcare sector of the capital of the country, Narayana Health Is reported to have undertaken a major tie-up with Dharamshilla Cancer Hospital and Research Center.
Narayana Hrudayalaya Surgical Hospital Pvt Ltd, companys wholly-owned arm, has entered into definitive agreements with Dharamshila Cancer Foundation & Research Centre (DCFRC) for the provision of healthcare services at Dharamshila Hospital & Research Centre in Delhi, Narayana Hrudayalaya said in a filing to BSE.
The facility, presently an oncology focused unit, would be upgraded to a state-of the-art superspeciality tertiary care unit.
NH Healthcare founder and renowned cardiac surgeon, Dr. Devi Shetty is expected to come tomorrow to address the management.
Dharamshilla Cancer Hospital and Research Centre, is a 350 bedded Cancer Hospital in New Delhi. The hospital was started in the year 1990 by Dr S. Khanna and is one of the few Specialist Oncology Hospitals in the capital.
Founded in 2000 by the renowned cardiac surgeon Devi Prasad Shetty, Narayana Hrudayalaya currently has a network of 23 hospitals and seven heart centres across India with over 5,300 operational beds.
Commenting on the announcement, Dr. Ashutosh Raghuvanshi, Vice Chairman, Managing Director and Group CEO, Narayana Hrudayalaya Limited, said "This marks our maiden foray in NCR and highlights our emphasis on asset-right model of growth. This is in line with our objective of creating a strong cluster around NCR like our existing ones in Karnataka and Eastern region. This opportunity allows us to capitalize on a significant head-start we get in terms of a hospital with over 20 years track record of profitable operations in a geography of our interest. We shall continue to scout for such meaningful opportunities in Northern India which could help cement our presence across the region."