NCDRC notice to Kolkata hospital on Rs 2.3 crore plea alleging botch-up cancer diagnosis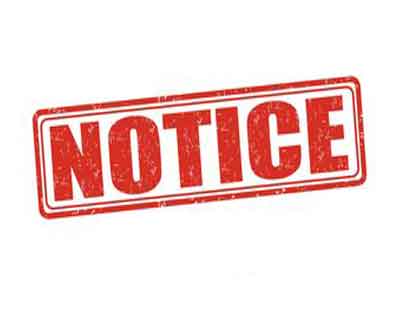 New Delhi: The National Consumer Disputes Redressal Commission (NCDRC) has sought the reply of a private hospital in Kolkata and one of its doctors to a plea alleging medical negligence over a botch-up cancer diagnosis.

The apex consumer commission has issued notice to Sri Aurobindo Seva Kendra in Kolkata and a medicine specialist from the hospital on a plea seeking a compensation of over Rs 2.3 crore.

The commission has posted the matter for further hearing on April 11.

The NCDRC was hearing a petition filed by Sarbani Das who alleged that the hospital and the doctor, instead of noticing a 'large opacity' in the right lung of her husband in the X- ray, treated him for reactive arthritis for almost 10 months.

She alleged that in January, 2017, by the time they were informed that the opacity in the lung seen in the X-ray report was cancerous, her husband had reached the fourth stage of the disease.

The plea also alleged that the doctor had fabricated a bed head ticket, which is also known as the treatment advice report, in which the hospital claims that Das was informed about the tumor.

However, she submitted before the commission that she had no knowledge about the same until almost 10 months from the initial medical examination.

The petition alleged that by the time it was diagnosed in January, 2017 the lung cancer has already grown enormously and metastasized to other organs without any intervention or treatment for cancer.

"Although the cancer treatment was started then, but it was too little and too late as the patient eventually died on April 11, 2017 after spending almost Rs 20 lakh in futile cancer and other therapy putting the mother and daughter in complete devastation," the plea said.