Need for combining research with patient care stressed: Dr Soumya Swaminathan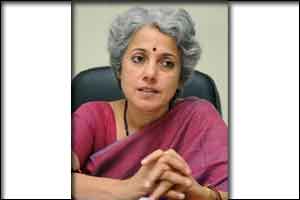 New Delhi: Research in the medical field should be combined with patient care and teaching, a top Indian Council of Medical Research (ICMR) official said.
Unlike the West, research institutes in the country were concentrating on research programmes while medical colleges on teaching. This was not a good situation and there should be combining the research with the teaching and patient care, ICMR Director General Dr Soumya Swaminathan said.