NEET PG will be one Session Exam: Prime Minister Office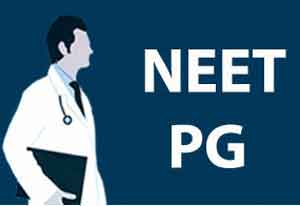 New Delhi: In response to the growing demand for holding National Eligibility-cum-Entrance Test ( NEET ) for PG medical and dental courses  (NEET PG), the central government has recently communicated that this year the NEET PG exam shall be held in one session only.
Medical Dialogues team had earlier reported that since the announcement of NEET as a sole entry point to PG and SS courses was made, there had been demands from the medical fraternity to hold NEET PG in one single Session in order to ensure a "LEVEL PLAYING FIELD" for all aspirants.
" For post graduate admission in our country, with one national level exam,around 1 lakh doctors would give the exam after mbbs for entry into PG. It is important that the exam pattern creates a level playing field for all students. Till now, the exam is held over a duration of 8-10 days, with each student getting a specific date, with students being exposed to a number of luck factors rather than fairness. Moreover, students are also exposed to inefficient infrastructure and suffer with major drawbacks such as system failure and computer crashes. It is important that all these issues be sorted out before holding NEET PG and NEET SS this year," said erstwhile President MARD, Dr Sagar Mundada said.
Read Also: 
Hold NEET PG in one single Session, asks M.A.R.D
Following the same, a complaint was filed with the Prime Minister's office on June 2017, bringing up the issue. In response to the complaint, the PMO has now responded with a positive nod, stating that NEET PG shall be held in one session only and the agency Prometric will no longer conduct the exam.
Read Also  : 
US-based Prometric won't conduct NEET-PG  
Read ALSO: 
Aadhaar now must for NEET-PG and NEET-MDS 2018: National Board of Examinations