Physical activity decreases CVD mortality in patients on dialysis: Study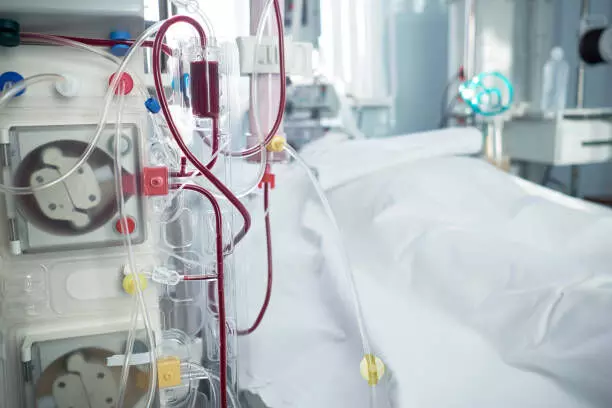 Patients on maintenance hemodialysis who engage in frequent physical activity are less likely to die from cardiovascular events compared with those who reported being physically inactive, according to a study published in the Kidney International Reports.

Regular physical activity is associated with longevity in adults receiving haemodialysis, but it is uncertain whether this association varies by causal pathways (cardiovascular and non-cardiovascular).
DIET-HD was a prospective, multinational study of adults undergoing haemodialysis across Europe and Argentina.
The researchers classified participants as physically inactive, occasionally active (irregularly to once a week), or frequently active (twice a week or more), using a self-reported questionnaire.
"Physical activity was defined as any bodily movement resulting in energy expenditure including activities related to occupation, transportation, sports or household maintenance," the researchers wrote.
Potential confounders were balanced across exposure groups using propensity scores. Weighted Cox proportional hazards models with double robust estimators evaluated the association between physical activity and all-cause, cardiovascular, and non-cardiovascular mortality.
The results of the study are as follows:
· Of 8043 participants in DIET-HD, 6147 had information on physical activity. A total of 2940 were physically inactive, 1981 (32%) occasionally active, and 1226 (20%) frequently active.
· In a median follow-up of 3.82 years (19,677 person-years), 2337 (38%) deaths occurred, including 1050 (45%) from cardiovascular causes.
· After propensity score weighting, occasional physical activity was associated with lower all-cause, cardiovascular, and non-cardiovascular.
· Frequent physical activity was associated with lower all-cause and cardiovascular mortality, but not non-cardiovascular mortality.
· A dose-dependent association of physical activity with cardiovascular death was observed
Thus, the researchers concluded that compared with self-reported physical inactivity, occasional and frequent physical activities were associated, dose-dependently, with lower cardiovascular mortality in adults receiving hemodialysis.
Reference:
Self-Reported Physical Activity and Survival in Adults Treated With Hemodialysis: A DIET-HD Cohort Study by published in the Kidney International Reports.
DOI: https://doi.org/10.1016/j.ekir.2021.09.002
Source : Kidney International Reports