Case of probable Parkinson's disease after COVID-19 infection reported in Lancet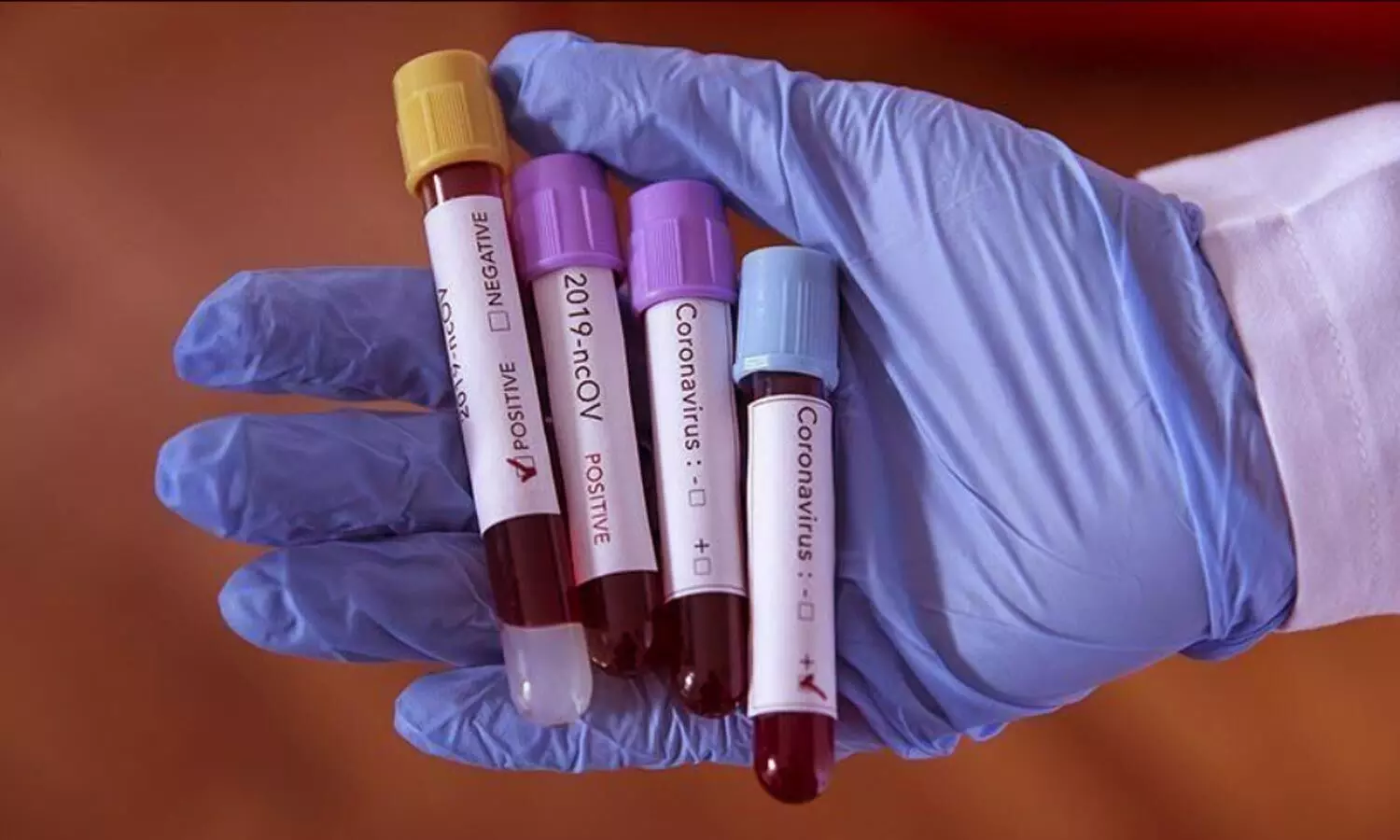 Dr Mikhal E Cohen at the Department of Neurology, Shaare Zedek Medical Center, Jerusalem, Israel and colleagues have reported a case of probable Parkinson's disease after COVID-19 infection that has been published in The Lancet .

According to the history a 45 year old Ashkenazi-Jewish man was hospitalised in Samson Assuta Ashdod University Hospital on March 17, 2020, because of dry cough and muscle pain. A few days before admission, he had also noticed a loss of smell.
His symptoms had started on March 11, 2 days after returning to Israel from a week-long trip to the USA. He might have been exposed to the virus on the flight back to Israel, since he recalled that a passenger sitting behind him was coughing repeatedly. His previous medical history included hypertension, treated daily with 200 mg labetalol, 80 mg valsartan, and 5 mg amlodipine, and asthma, treated with salbutamol sporadically and at admission. He was found positive for SARS-CoV-2 by use of a real-time RT-PCR test after a nasopharyngeal swab was done on the day of admission. His complete blood count and CRP measures were normal (CRP 1·5 mg/L).
During his hospitalisation in the COVID-19 ward, the patient had fatigue, shortness of breath, and chest pain without fever, and was treated for 3 days as an inpatient, mostly with salbutamol inhalations as needed for mild asthma symptoms, with no need for systemic medications, oxygen supplementation, or mechanical ventilation. The patient was then isolated on March 20 in a COVID-19 facility. He tested negatively on nasopharyngeal swabs done on March 25 and March 30. However, during the isolation period of 3 weeks, he noticed that his handwriting had changed and become smaller and less readable than previously. He started having difficulties speaking and writing text messages on his mobile phone. He also had episodes of tremor in his right hand. After returning home, he continued to have these symptoms and was eventually admitted to the Department of Neurology, at Shaare Zedek Medical Center (Jerusalem, Israel) about 2 months after initially testing positive for SARS-CoV-2 infection.
On examination, the patient had hypomimia and hypophonic fluent speech. He had moderate cogwheel rigidity in the neck and in the right arm, mild cogwheel rigidity in the left arm, moderate bradykinesia in the right extremities, mild bradykinesia in the left extremities, and no tremor. His gait was slightly slow, with no right arm swing, and the elbow appeared to be in flexion during walking but with normal step length and height. No retropulsion was found on a pull test. He did not have cognitive decline, shown by a Montreal Cognitive Assessment score of 28 of 30, but his subjective impression was that his cognitive performance was lower than usual. He did not have constipation, depression, or rapid eye movement behaviour disorder. He did not report a previous family history of Parkinson's disease, nor had he been exposed to neurotoxins or recreational drugs. The routine blood tests were unremarkable and CSF measures showed 6 white blood cells (83% mononuclear cells), with normal glucose (62 mg/dL) and protein (43 mg/dL) concentrations . Anti-SARS-CoV-2 IgG was detected in the serum but not in the CSF, and real-time RT-PCR of the CSF was negative for SARS-CoV-2. CSF and serum were also negative for common neuronal antibodies, including for GABA type B receptors, NMDA receptors, CASPR2, AMPA receptor type 1, AMPA receptor type 2, and LGI1.
A brain CT, diffusion and fluid-attenuated inversion recovery sequences on MRI, and an EEG were all normal. But a 18F-fluorodopa (18F-FDOPA) PET scan showed decreased 18F-FDOPA uptake in both putamens, more apparent on the left side. Additionally, mild decreased uptake in the left caudate was also suspected. Genetic testing for mutations in common hotspots of the LRRK2 gene and full gene sequencing of GBA variants were negative. Next Generation Sequencing was done to screen for other genes related to Parkinson's disease, but this was also negative.
The attending physicians diagnosed parkinsonism, meeting the Movement Disorders Society Unified Parkinson's Disease Rating Scale criteria for the diagnosis of probable Parkinson's disease.
They initiated treatment with 0·375 mg extended release pramipexole, once daily, which resulted in a quick improvement according to the patient's subjective impression, as well as in clinical signs.
During his 9 days of hospitalisation, the patient started complaining of tremor in both legs, more on the right side than the left, and of increased urinary frequency. On discharge, he still had unreadable handwriting, hypomimia, bradykinesia, and cogwheel rigidity, mostly on the right side.
He was empirically treated with a course of 5 days intravenous high-dose methylprednisolone, without any consistent effect. Because of the worsening of tremor in his right extremities, in a follow-up visit on June 29, biperiden was added at a dose of 2 mg daily, and increased to 4 mg daily after 1 week, which resulted in improvement of the tremor.
The mechanism that led to the presumed degeneration of nigrostriatal dopaminergic nerve terminals is unclear.
For further reference log on to:
Source : The Lancet Dr Kamal Kant Kohli-MBBS, DTCD- a chest specialist with more than 30 years of practice and a flair for writing clinical articles, Dr Kamal Kant Kohli joined Medical Dialogues as an Editor-in-Chief for the Speciality Medical Dialogues section. Besides writing articles, as an editor, he proofreads and verifies all the medical content published on Medical Dialogues including those coming from journals, studies,medical conferences,guidelines etc. Before Joining Medical Dialogues, he has served at important positions in the medical industry in India including as the Hony. Secretary of the Delhi Medical Association as well as the chairman of Anti-Quackery Committee in Delhi and worked with other Medical Councils in India. Email: editorial@medicaldialogues.in. Contact no. 011-43720751