Spinal cord stimulation effective option for treating painful diabetic neuropathy: Study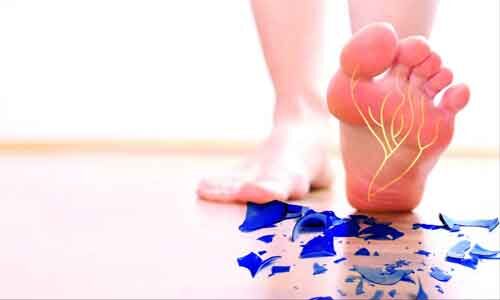 Researchers have found that spinal cord stimulation (SCS) when applied at a low frequency of 10 KHZ can be effective for treating patients suffering from painful diabetic neuropathy (DN).

The study will be presented at the 19th Annual Pain Medicine Meeting, a meeting of the American Society of Regional Anesthesia and Pain Medicine which will be held from Nov. 20 to 22 virtually due to the current COVID-19 pandemic.
Presently, the Center for Disease Control and Prevention (CDC) estimates that there are 34.1 and 88.0 million adults in the US living with diabetes and prediabetes, respectively. Out of the current number, approximately 20% of patients with diabetes will develop painful diabetic neuropathy (PDN).
Diabetic neuropathy is a debilitating, progressive chronic pain condition that significantly impacts patients' health-related quality of life (HRQoL). Neither pharmacological treatments nor low-frequency spinal cord stimulation (SCS) has provided significant, long-term pain relief for PDN patients. Hence, the present study was conducted in which the preliminary observational data suggested that 10 kHz SCS may relieve pain and improve sensory deficits from peripheral polyneuropathy.
A total of 216 PDN subjects was assigned 1:1 to 10 kHz SCS (Nevro Corp.) combined with conventional medical management (CMM) or CMM alone. Patients with clinical diagnosis of PDN with symptoms ≥12 months, average lower limb pain intensity ≥5 cm and appropriate candidate for SCS were included in the study while those with hemoglobin A1c >10%, daily opioid dosage >120 mg morphine equivalents and average upper limb pain intensity ≥3 cm were excluded, describes Erika Petersen M.D., from the University of Arkansas for Medical Sciences in Fayetteville.
The primary endpoint compared responder and safety rates between the treatment groups at 3 months. Secondary endpoints included neurological function, HRQoL, sleep quality, patient satisfaction, and cost-effectiveness data. A 24-month patient follow- up was planned to analyze the results.
The key findings noted were-
Significant difference was observed between the treatment groups in the proportion of subjects who met the primary endpoint.
Analysis of the per-protocol population demonstrated differences in lower limb pain scores, responder rates, and Investigator-assessed sensory improvements at 3-month follow-up.
Similar differences between the treatment groups were observed across several HRQoL and functional measures, including the impact of pain on sleep and Global Impression of Change.
Based on the findings, the authors concluded that "the SENZA-PDN study is the largest RCT to-date of SCS management of PDN patients and will help inform the place of 10 kHz SCS in the PDN treatment continuum. The primary endpoint was met with a significant proportion of subjects responding to 10 kHz SCS. These early results are encouraging for PDN patients who are refractory to conventional care."
However, data collection is ongoing with planned analyses for healthcare-related costs and long-term clinical utility, they further added.
Source : 19th Annual Pain Medicine Meeting